A brief round-up of this week's key~ events...
Such is my lack of tolerance for Andi lately that I have at times considered excluding him from all recaps for simply being too annoying. I'm glad I didn't introduce this policy though, as
Monday
brought a cute little scene between him and Dana.
Andi has decided to clean out all the junk his older brother Daniel left in the flat, which is mostly just jigsaw puzzles (I didn't realise Daniel was in his 50s, he looked very good for it). He pops into Dana's room to see if she would like any of the puzzles, and just to check if she's okay.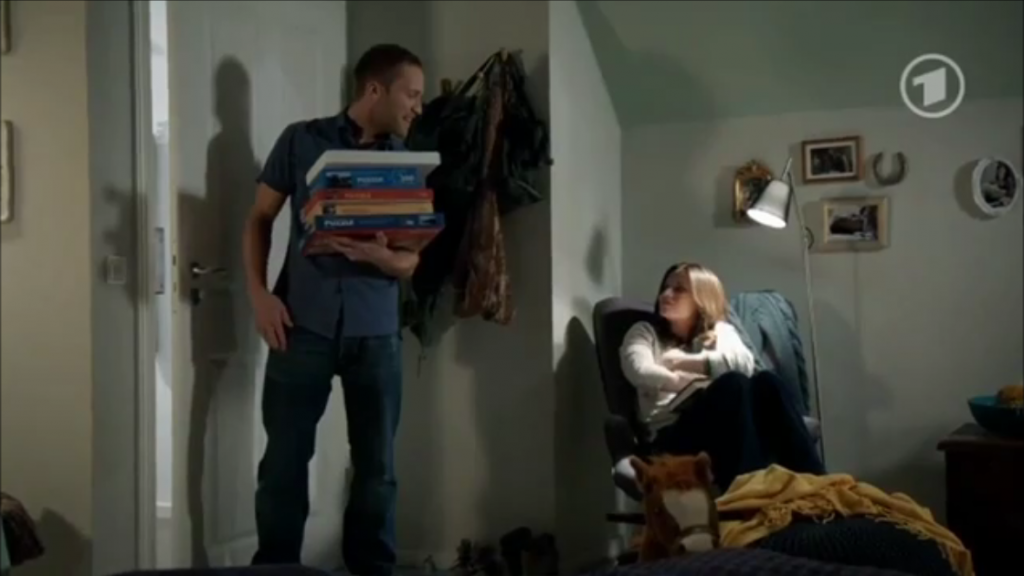 She isn't really. Dana is still having trouble deciding between her fiancé Ricardo (adorable, lovely, gorgeous, and a doctor to boot) and her recently back-from-the-dead husband Hagen (manipulative, unfaithful, and has recently gone a bit crazy). I don't quite see the quandary, but I can barely look past Hagen's ill-advised beard - Dana might have memories of him clean-shaven.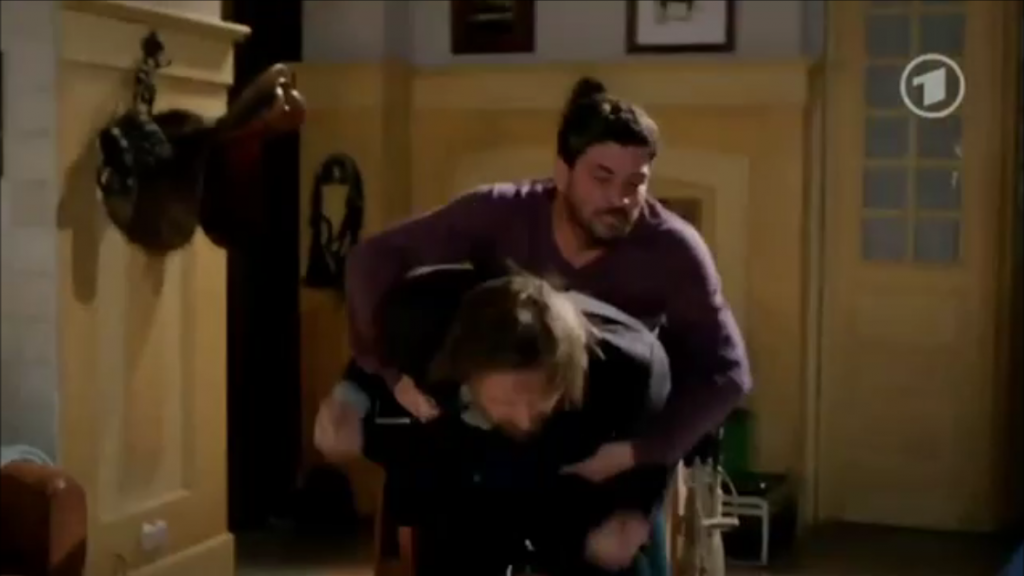 They are both trying to win Dana's favour, and are attempting this mostly through brawling.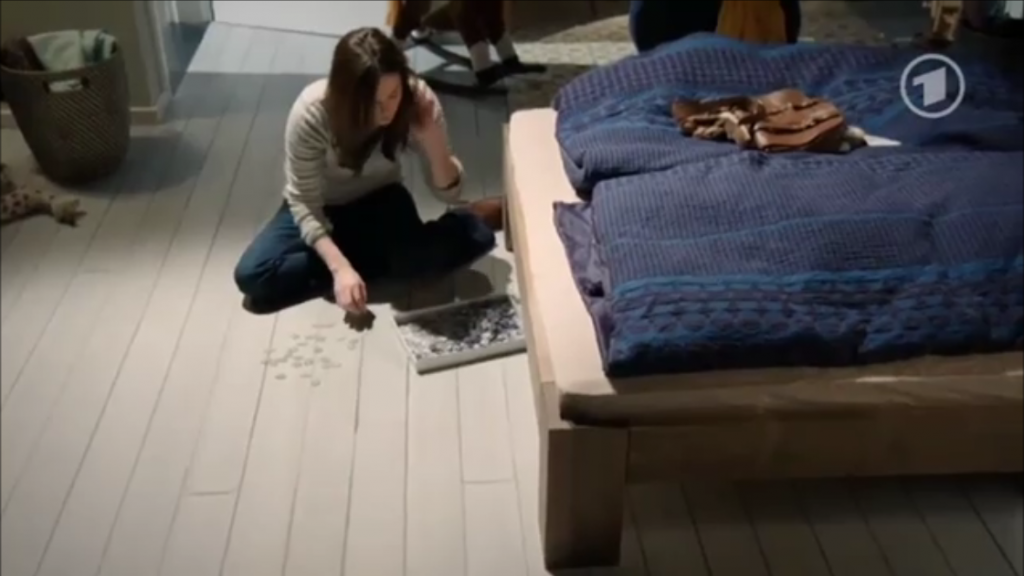 So Dana gives the jigsaws a try. Maybe when she's solved the actual literal puzzle in front of her, this will also lead to her solving the puzzle in her heart of which man she wants. In case that symbolism was too subtle, this is the jigsaw she is trying to solve.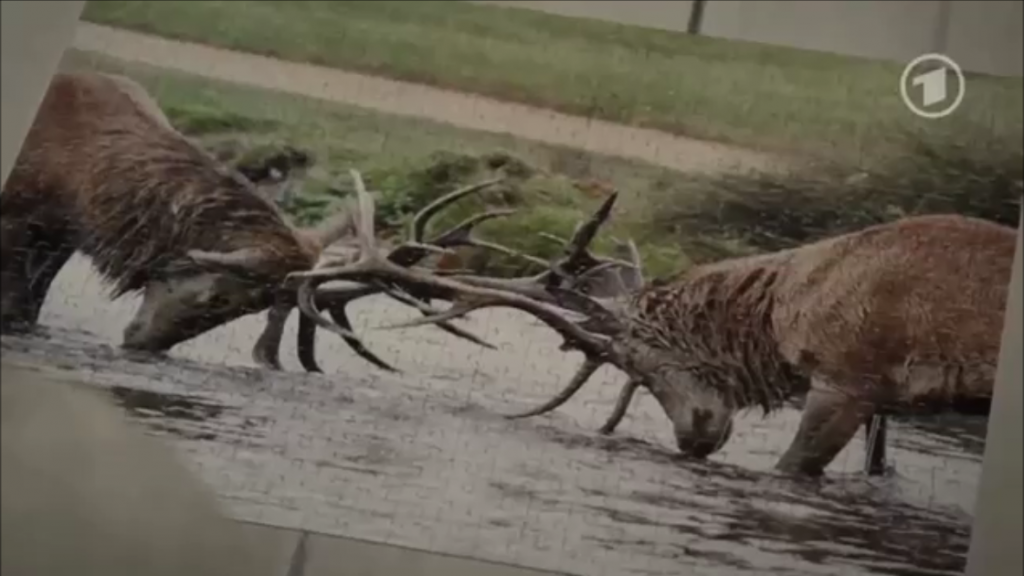 WHAT CAN THAT POSSIBLY MEAN? WHAT ARE THE SHOW TRYING TO IMPLY? THE IMAGERY IS TOO CLEVER AND SOPHISTICATED FOR MY MIND TO HANDLE! *cough* ...What was my point? Oh, yes, Andi was quite sweet and earnt back some adorable points from me. And in the end Dana decided she had feelings for both Ricardo and Hagen, but she couldn't decide between them so she's just going to stick with Jessie. (I suspect this isn't really over though.)
By
Tuesday
, Olli is so discombobulated after his sexing with Sascha that he's now talking to mannequins.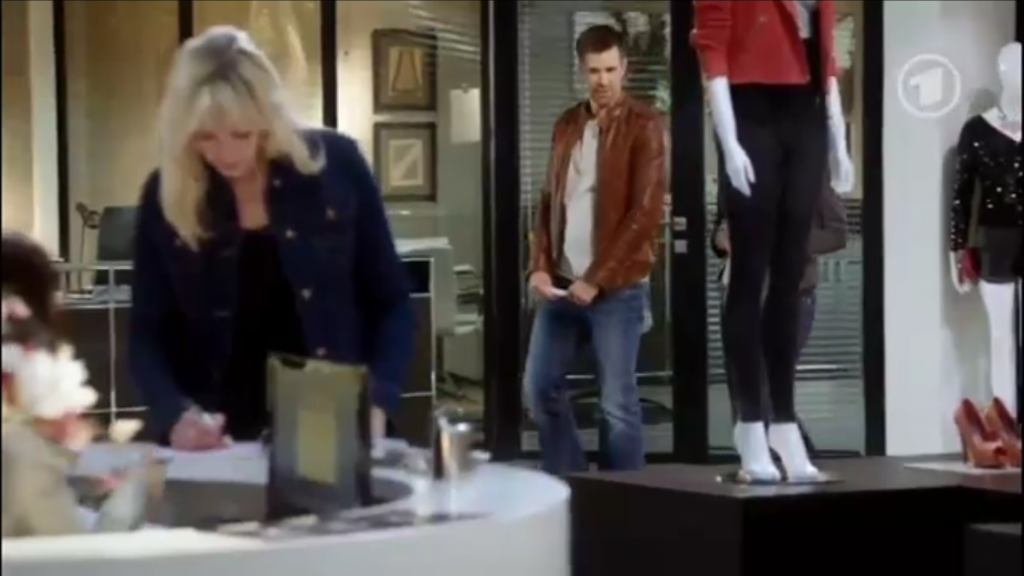 Whoops, sorry, Caro is behind there.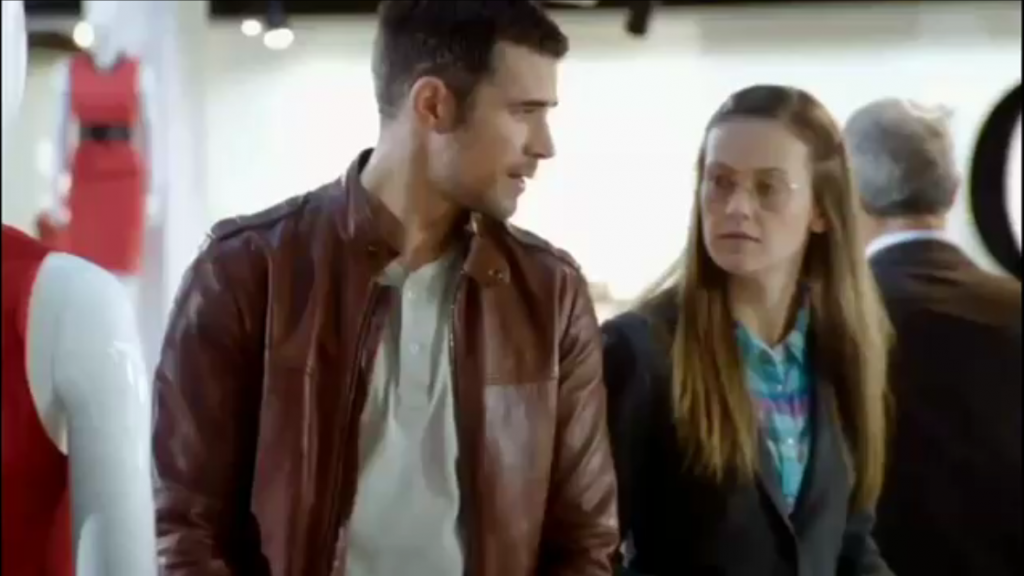 Caro needs much help and support because she is very worried about Thore. He isn't looking after himself properly since his accident, but he won't listen to her because he believes her to be a treacherous traitor, and Giselle won't intervene because she thinks Thore knows best.
Olli can literally not believe that Caro is still getting involved with these two and all their shit. ...I'd be careful who you advise to let it go and move on, Olli. (Because you've been pining for Sascha at least as long as she has for Thore. And no other reason, ahem.)
On
Wednesday
, Olli is at work at No Limits. He wants to know how he can make Jessica and Biggi happy, which in the latter case will definitely take more than a drink. (If you care: Biggi is in love with Thomas, and Thomas likes her too, but he's not really over the death of his wife yet so he's been messing Biggi around a bit. After months of build up he slept with her and then they were going to go out for a meal, except he accidentally smashed the photo of his dead wife just before he left and got all sad and stood Biggi up... I mean, it's understandable, he's in a rough place, but Biggi is the nicest woman on the planet so it's a shame she can't find someone who can make her happy. I wonder why she and Olli haven't bonded over this, being both in love with slightly emotionally damaged men who shagged them but won't commit.)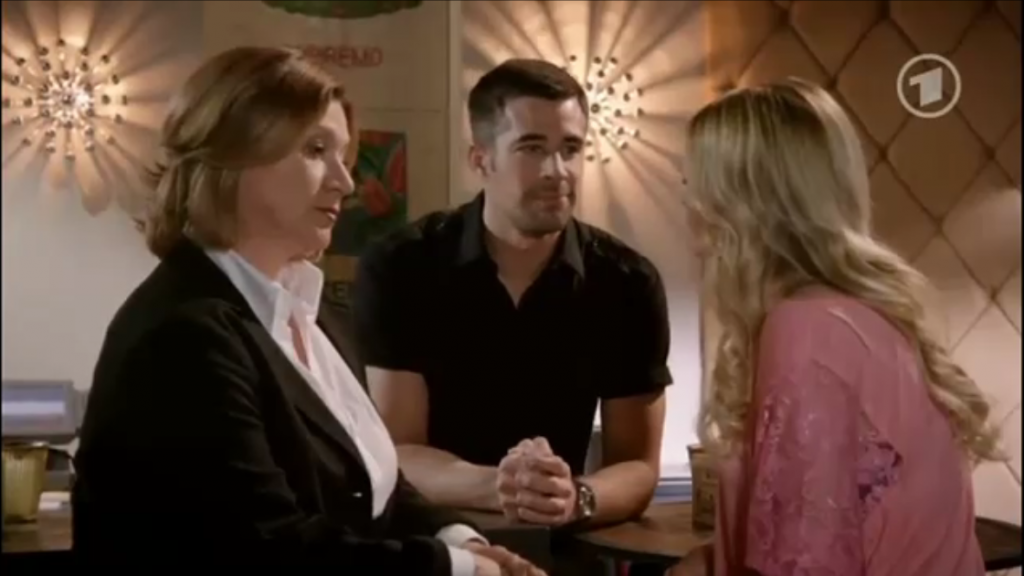 Thomas comes into No Limits too, what a coincidink! He orders an espresso from Olli.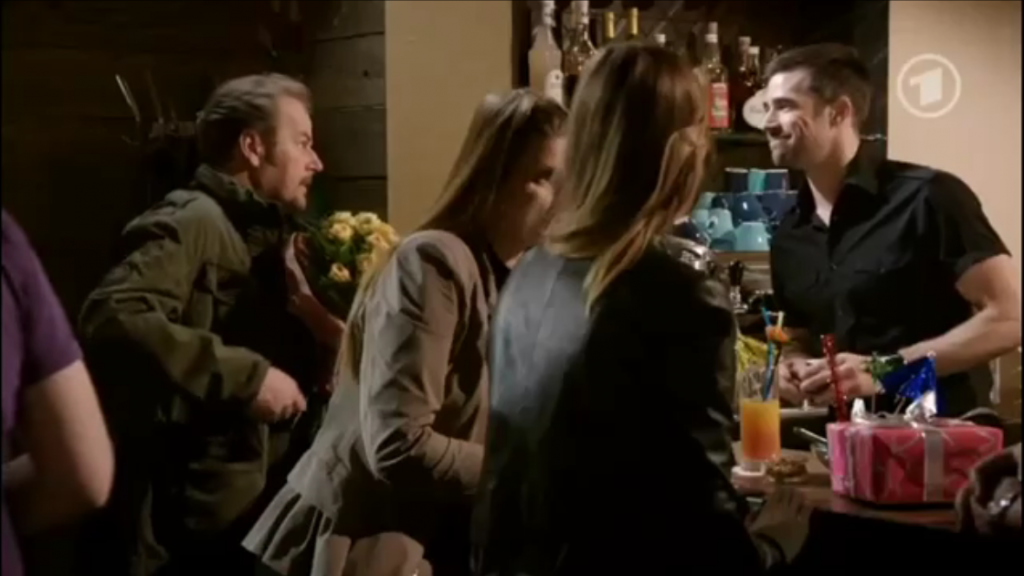 Thomas has flowers, which Jessica assumes are going to be an apology for Biggi (one of my favourite aspects of Jessie's character is her continued and complete inability to accurately predict who has bought flowers for whom and why - compare with the episode from the 17th September 2013), and Olli jokes are for him (oh no, Jessie is contagious!). But they are actually to take to Thomas' dead wife's grave. Sympathetic Olli gives him the coffee for free.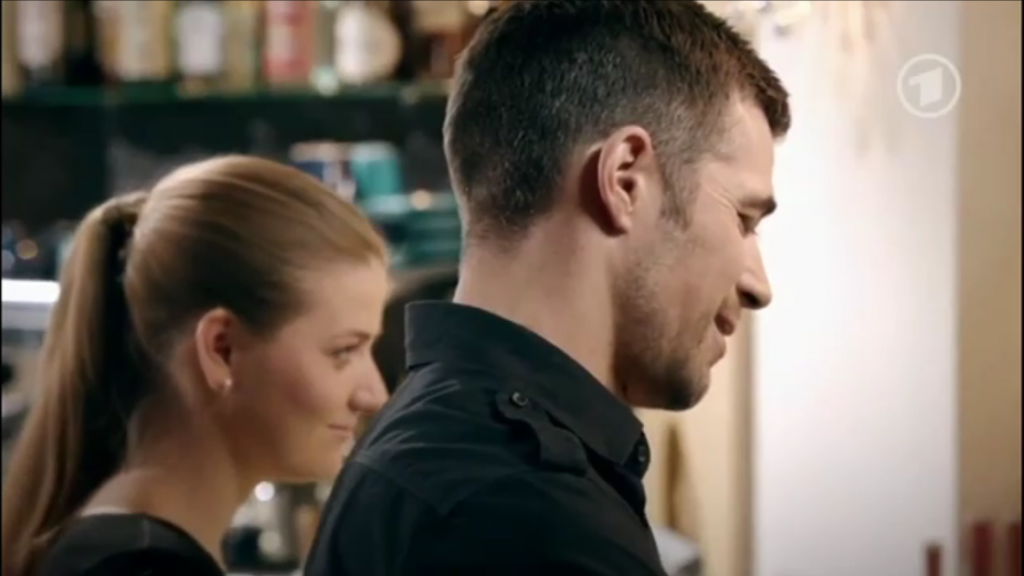 Thursday
sees Olli still at work. Despite Dana's decision earlier in the week, Hagen is tactlessly inserting himself into every moment of her life. He says it's because he wants to spend time with his son Max, which would be fine if he were spending time with his son Max, but instead he is dragging Dana off to No Limits to celebrate that he will be spending some time with his son Max.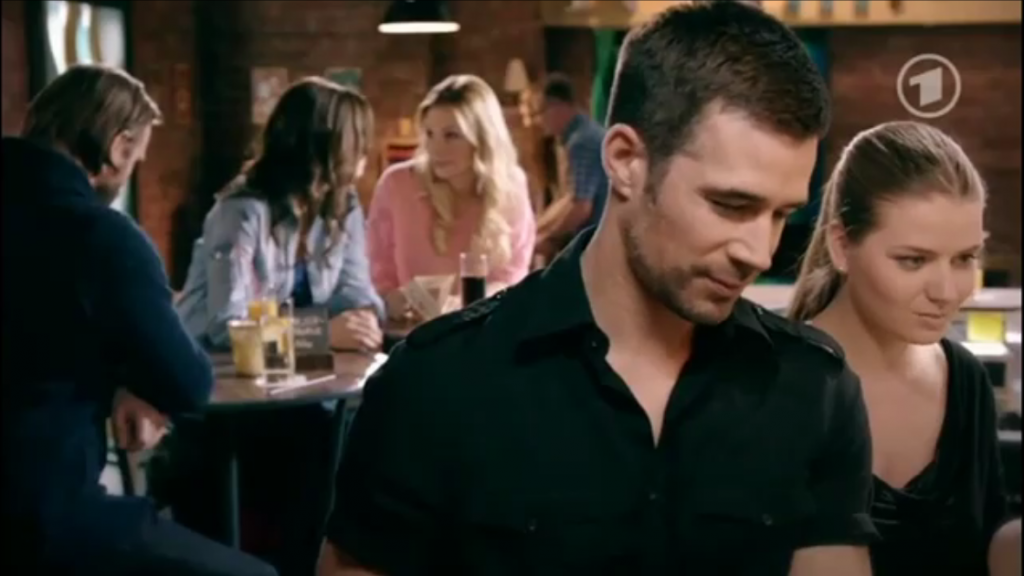 Olli is also being tactless again however, as he has a very overhearable conversation with his waitress (Leni?) about how actually it must be wonderful and lovely and idyllic to be shipwrecked on an island. Recently shipwrecked Hagen objects. Violently.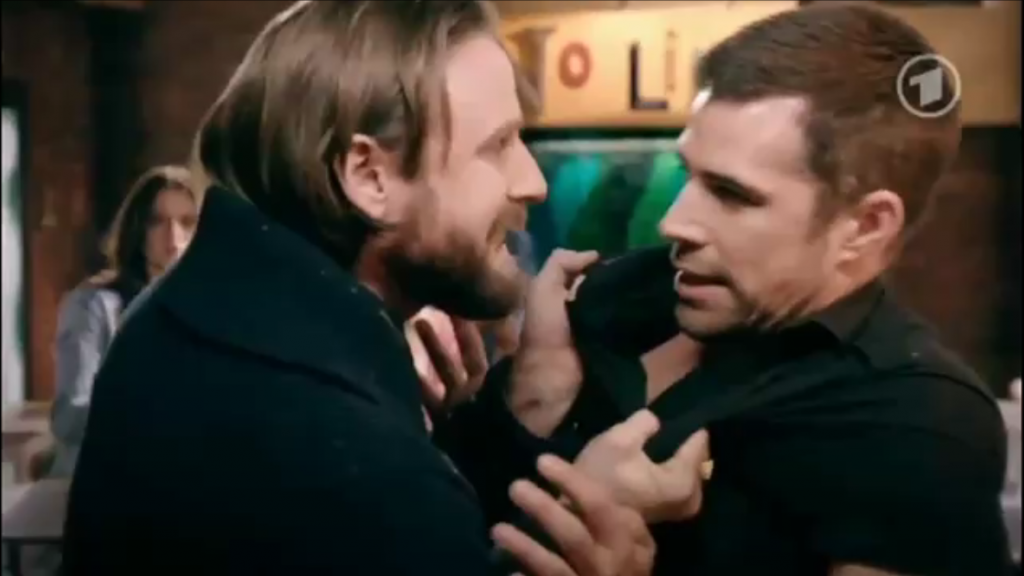 There's a man you want spending more time with your infant. Dana tries to intervene, but Hagen grabs her forcefully and hurts her arm. Then he is suddenly overcome by his terrible behaviour (only then, Hagen? not when you were lying to Ricardo that his house was on fire to try and manipulate Dana into flying to England with you for a horse show?
and what is it with this show and English horses?
).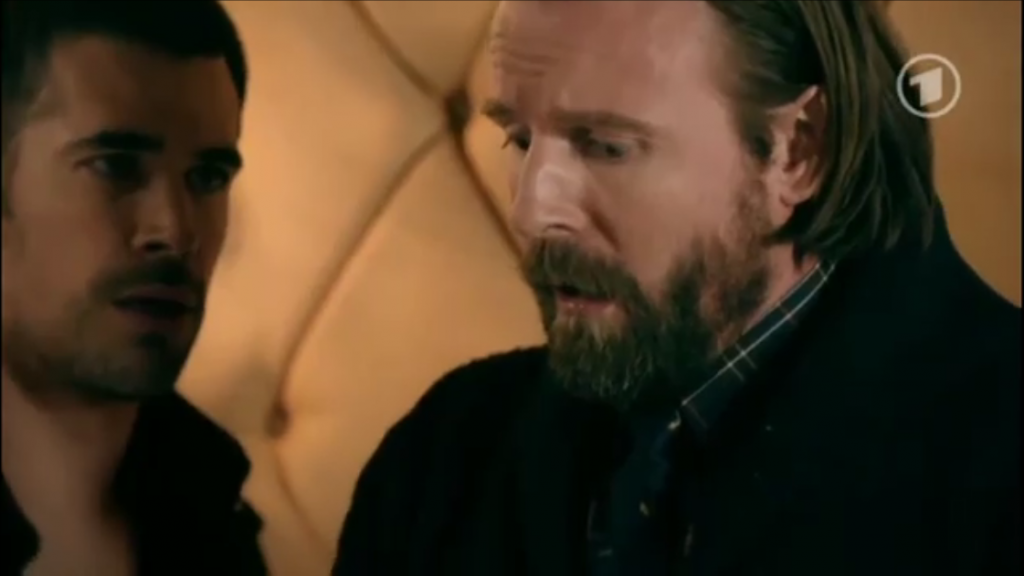 Then he apologises to Dana and runs off to have some angsty flashbacks to his horrible time in the shipwreck. (Later he leaves a phone message to Dana saying he's going to apologise to Olli. Also later, Marlene apparently sees Hagen's violent outburst as a reason that Dana
should
get back together with him - "What are you really scared of? Hagen? Lol, no, of course not.". But I'm not touching that mess.)
Now that all of the bits there were spoilers for have actually been on the show, I would like to point out this week's
Preview Clipping
with Daniel Sellier, and ask, incidentally, what is the German word for 'hammy'?