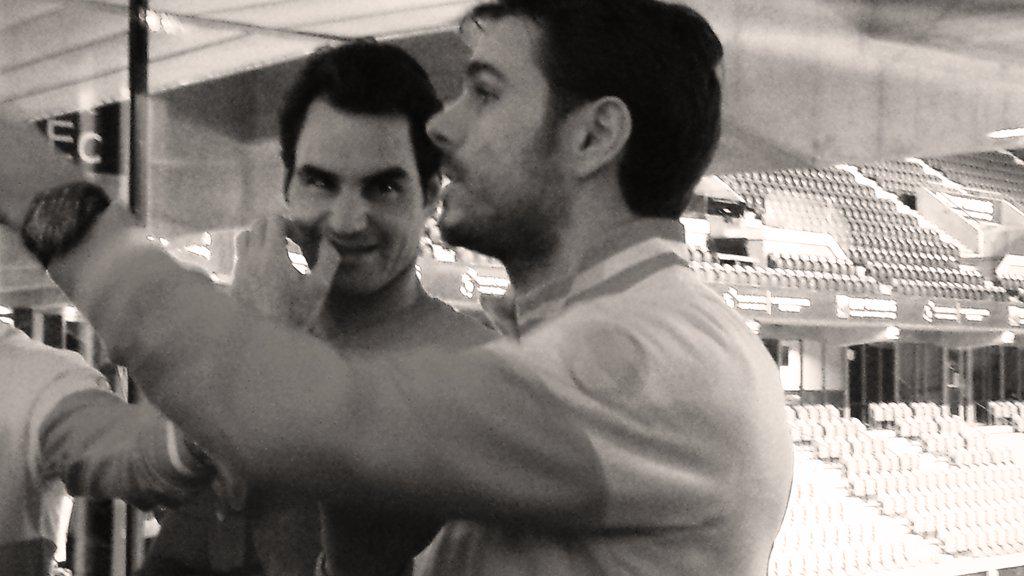 With wins from Stan, Marco, Robin, Thiemo, Kohli, Flo, Murray, Lleyton and Tomic, all the Davis Cup World Group Play-Offs are shaping up okay, except for the Belgians losing the doubles to the Israelis.

My favourite thing about today yesterday in tennis though was Marco's cute little press conference after winning. Partly because he's charming and adorable in every language, mostly because I cannot stop LOLing at the way Seve stares at him from about 0:23 to 0:33. He stops, doesn't blink, he doesn't move, and then he goes back to normal. Did he object to something Marco said? (Maybe the lack of self-belief in himself/the rest of the team, or the opposite, too much pressure on Stan?) Was he having a cheeky micro-nap? Was there just a wasp near by and he was paralysed with fear? idk, but it amuses me.

(He does it again later, but wih less glaring at Marco, so less fun.)

Or maybe it's not that fun at all and I'm just overtired...
Tags:
.