Hello everyone! It's been a while since I did an actual personal update-y post on here, so I thought I'd write a blog entry to let you all know how things are going in the land of
Von Trapps
,
Dirndls
, and, most surprisingly,
the Austrian national cricket team
. (...Not that I expected the Austrian national cricket team to be anywhere else, I'm just shocked to find out there is one at all. Though tbh, from the squad list on Wikipedia it does seem that most of their players are of Subcontinental heritage...not that that matters.)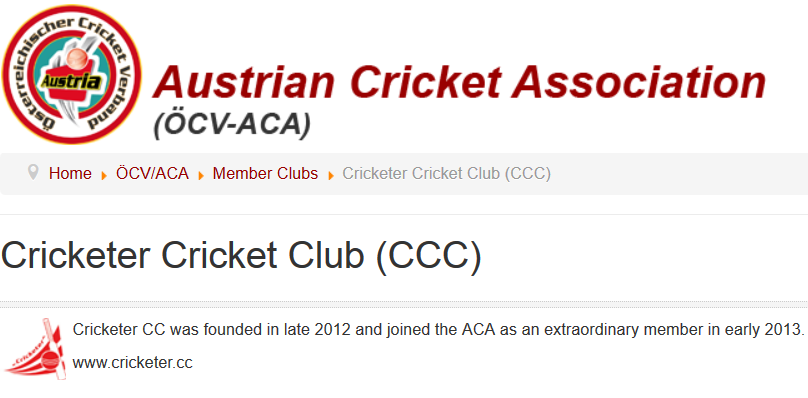 My new favourite team. One can never be too overly literal, imo.
In seriousness, I've had a smashing time so far. I don't know whether it's an Austrian vs British thing or a small town vs larger city thing, but people here are so friendly and generous. And mostly very patient, even when they have to say things at me twelve times and I still don't understand. Shops continue to be a bit confusing to me, took me a while to realise the question that the checkout people were asking me every time in Billa was whether I have a clubcard or not.
I do have one now. And, yes, that does say "BA Morag Brenan". The British one on the right you will notice does not give the same respect to my academic successes.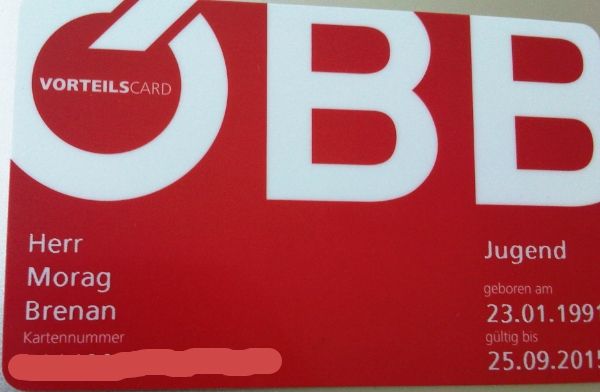 Though as I managed to get a railcard as Herr Morag Brenan, perhaps I don't deserve to keep my BA #oops
In non-clubcard news (...what, that's not thrilling enough for you?), I went to the Wiesenmarkt in St Veit. Here I am on the ferris wheel.
That's Cate with me on the left, and John's nose with me on the right. I met them at the Language Assistant induction course thing in Saalbach-Hinterglemm. The Wiesenmarkt is like a fair really, with candy floss, and dodgems, and beer.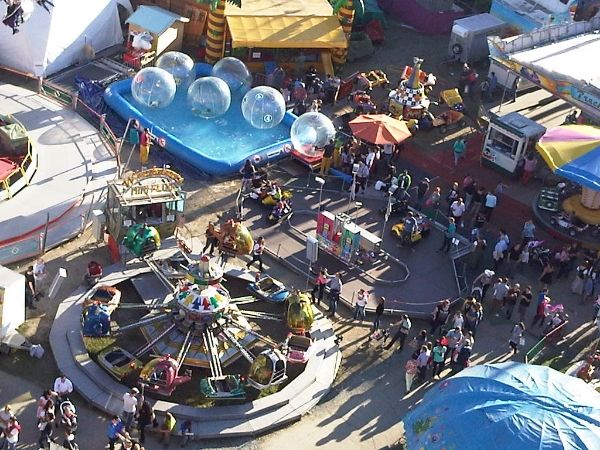 That's the view of it from the top of the ferris wheel, or at least as good a picture as I could take when it was all tippy and stuff.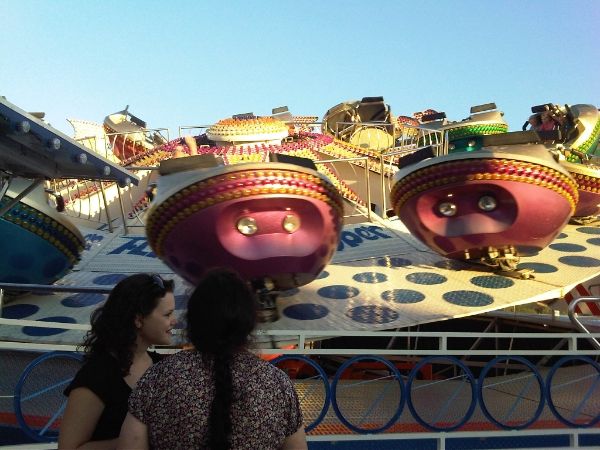 We went on this very spinny ride, and nearly threw up all the Kärntner Kasnudeln we had eaten on to the poor people below. Thankfully vomiting was averted. Also, I saw a girl who was about 7 or 8 years old wearing t-shirt that had a giant pair of lips on it and the English words "you won't be the first, but you can be the next" which was...awkward. Speaking of awkward things for children: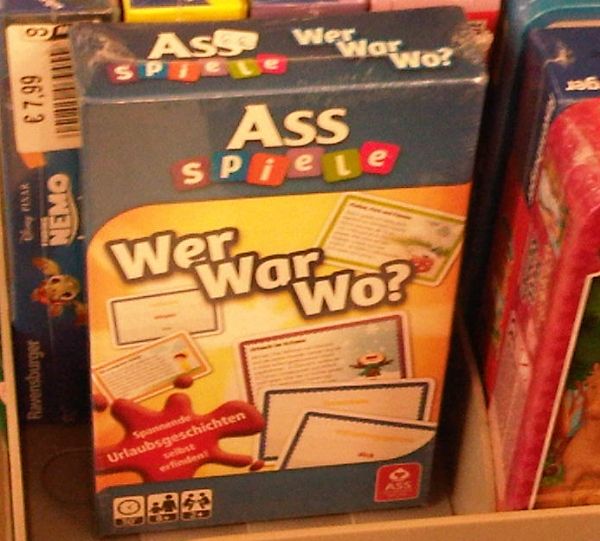 Ass games!
And speaking of other awkward things for English speakers: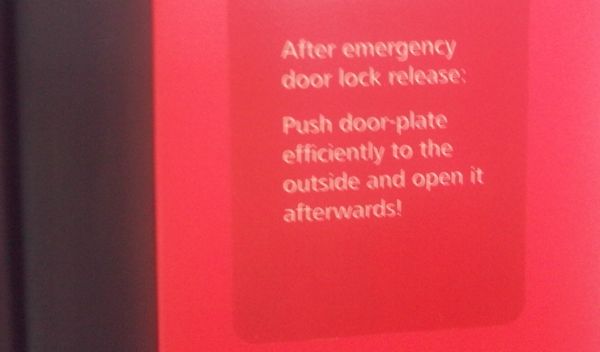 I think if we're stuck on a broken train we just have to wait for an Austrian sort everything out. Because by the time we're finished working out what that sign is trying to tell us to do, we're going to have perished in an on-board fire or something.
Working at the school is interesting, because it's two schools in one building, but with completely separate staff and classes. I'm still not fully clear why...I mean, people have explained it to me, and I understand the reasons, it's just the reasons themselves are weird to me, but it's probably just because it's very different to the English school system I'm used to. They have no uniforms (...I think they should, but only for the self-interested reason that it might stop me getting mistaken for a student and thrown out of the staff room in the HAK, lol), and even the classes that the teachers say "oh, they're not very well-behaved" about are so much better behaved than any of the classes in my highschool. It's cute the way they address their teachers so respectfully too, like "Mrs X" or "Frau Professor (X)", rather than just bellowing "Miiiiiiiiiiiiiiiiiiiiiiiiiiiiiiiiiiiiii
iiiiss!" (or "Siiiiiiiiiiiiiiiiiiiiiiiiiiiiir!", but I don't work with any male English teachers here) at them (though after age 16 we called teachers at my school by first names, not surnames).
I live about 20 minutes walk from the school, in a studio/garconnaire/whatever you want to call it. It's nice, and the landlord is lovely and helpful. My neighbour is nice too, she does my washing because I don't have a washing machine. But she's 70, and quite...blunt ("you're very fat for a vegetarian"), doesn't speak much English and talks a lot about Klaus her friend who is not her boyfriend but she looks after and apparently he drinks too much and he hit someone over the head with a bottle (?!). Who knows, I lose track. I have also found that, unlike in Germany where if you're struggling to say something in German it's often helpful as a last resort to switch to Dutch, in Austria this does not work at allllll. (Maar wat kun je doen?)
The town where I am is quite isolated.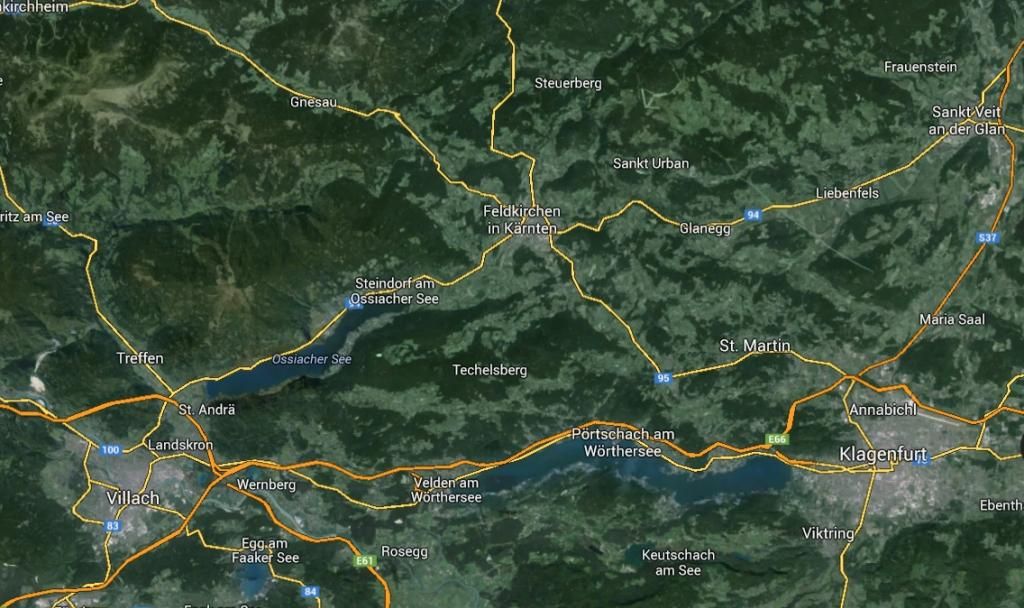 Emphasis on the quite. But the views are nice: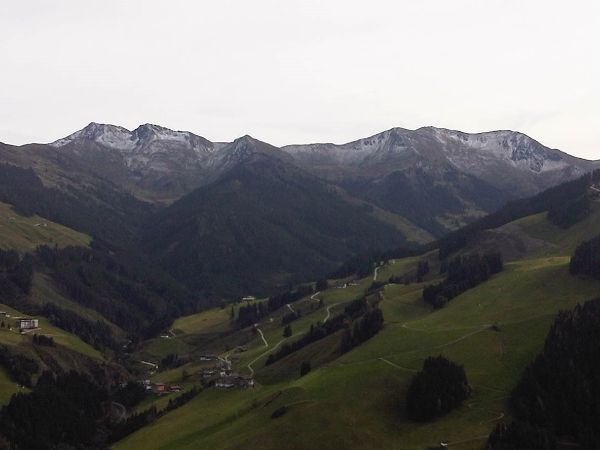 Okay, see now that's actually near Hinterglemm, not where I actually live at all, but I cba'd to go around taking more pictures of hills, you know?
Plus, there were cute bunnies there <33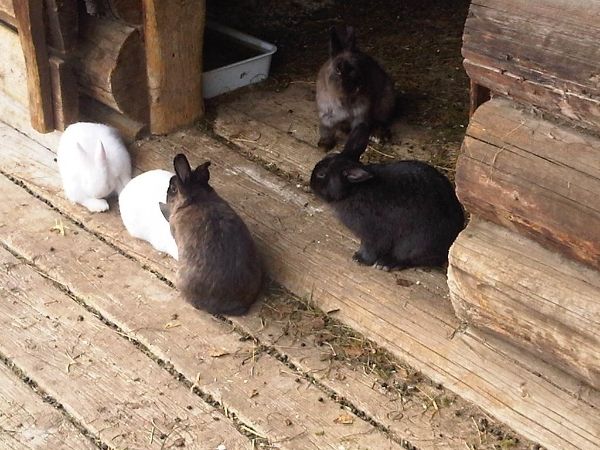 Anyway, I think that's actually all I have to say rn. Those of you who are regular readers may have noticed some omissions in this post, and I might do another one under f-lock with some gossip later. To those of you who are new readers, and are maybe only reading this because you have an English lesson on blogs, I say 'welcome!', and well done on getting all the way to the end, and I hope you will enjoy writing your own blog post, even though it is being done involuntarily.
Feel free to add me on
Twitter
or
Facebook
, and someone please let me know what people who are over the age of 15 but under the age of 50 do in Feldkirchen, because a social life is rather passing me by atm.
Ciao, etc.
Mol