Well, this is a little late, but I'll catch up. You can watch this ep with English subtitles on this Youtube playlist here.
So as you may remember, last recap we met Olli's new crush, Dr Helmke.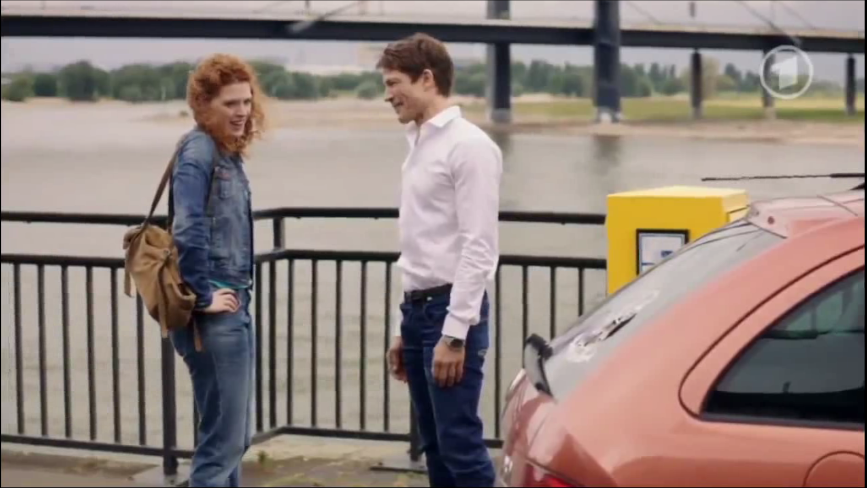 And now Bella has also had the pleasure. She is just as enchanted by the guy as Olli, which is a bit weird as Olli at least met him at a time of mental vulnerability. If you think you're dying of Dengue fever, then a half-attractive doctor being nice and smiling at you probably is enough to tip you over the edge into "OMG, lurve!". But Bella has no excuse, she has no idea he's a doctor, and in fact he nearly runs her over. In some ways I sympathise with her position, because going out with Andi for any length of time will probably affect your ability to think reasonably and critically just by association, but still.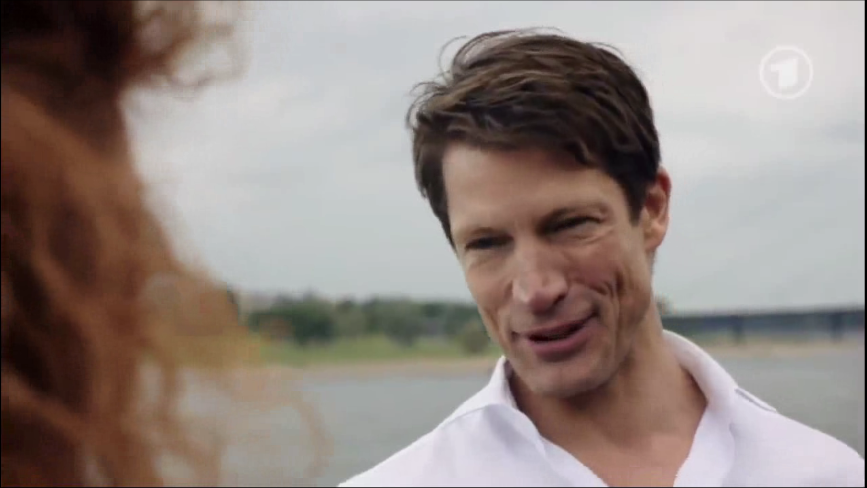 I mean, she acts like she thinks Dr Helmke is aesthetically more attractive. Andi's influence on her mental faculties can't be so strong that he's sent her blind, can it?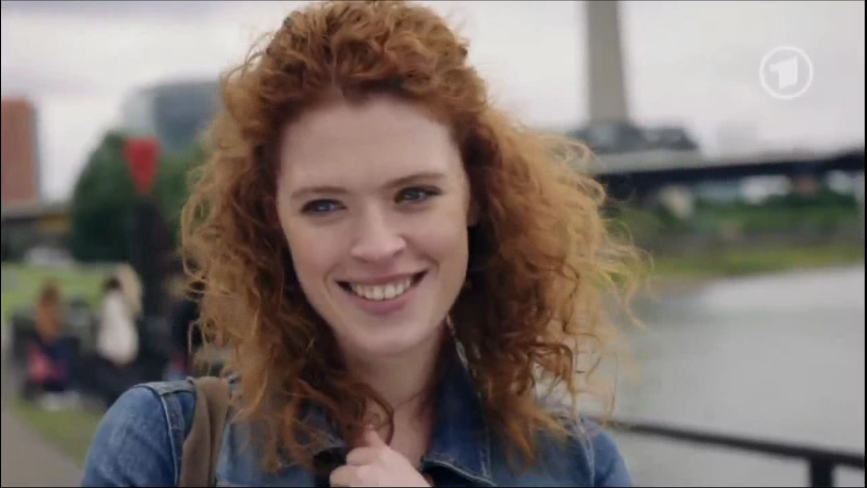 Anyway, Dr Helmke gives her his number (in case she feels any ill effects following him nearly running her over), and also reveals that the car he's driving isn't his, so the baby on board isn't his, so the baby isn't his, and so Olli might still have a chance!! Happy days!!!! Or whatever.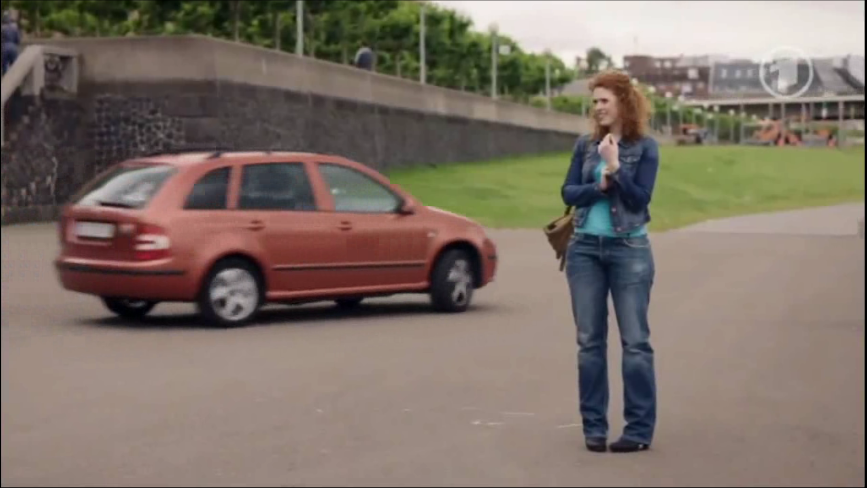 ...Usually I don't like to criticise any aspect of the physical appearance of women on this show. (Obviously the men are fair game, but that's because as a society we don't ascribe the same worth to male standards of beauty, and male actors are freer to gain value and credit for their abilities outside of perceived attractiveness, and...etc, etc, etc.) But, what is it with Bella and standing so pigeon-toed all the time? Genuinely, when I try and stand like that, my leg starts to hurt...although, in fairness, I did recently tear several ligaments in my leg... I don't know. Looks weird though.
Later, Andi picks this day to ask Bella Something Romantic in No Limits.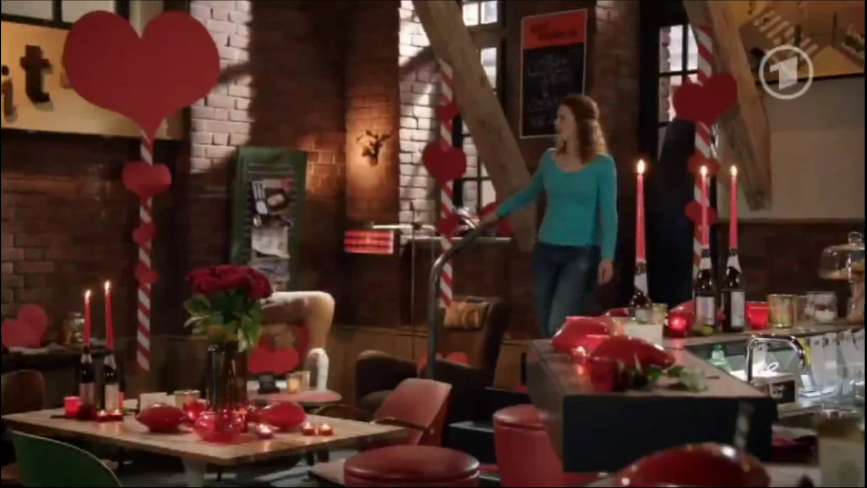 I know they don't have much money, but could he not have taken her to the beach or a park or something? Still cheap, but more romantic than her brother's bar with red cardboard stuck up everywhere.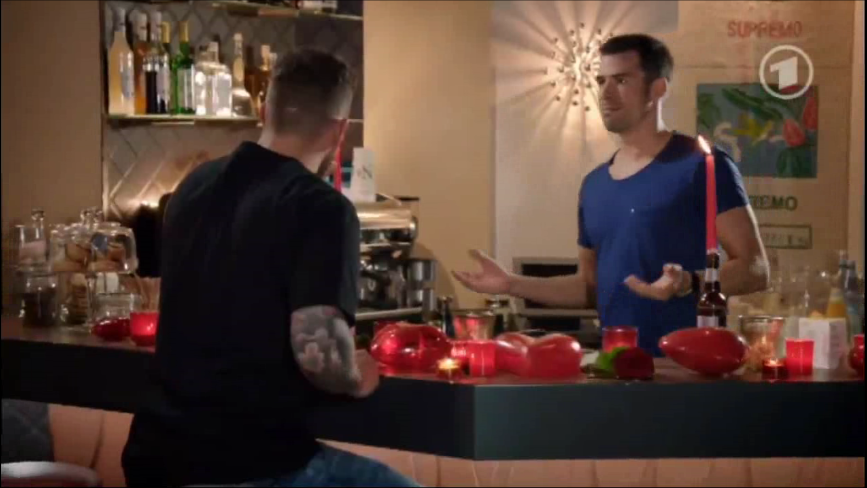 Then Sascha and Olli turn up, and have a little silent couple-y conversation about WTF Andi's up to, which does actually make it seem more romantic in there.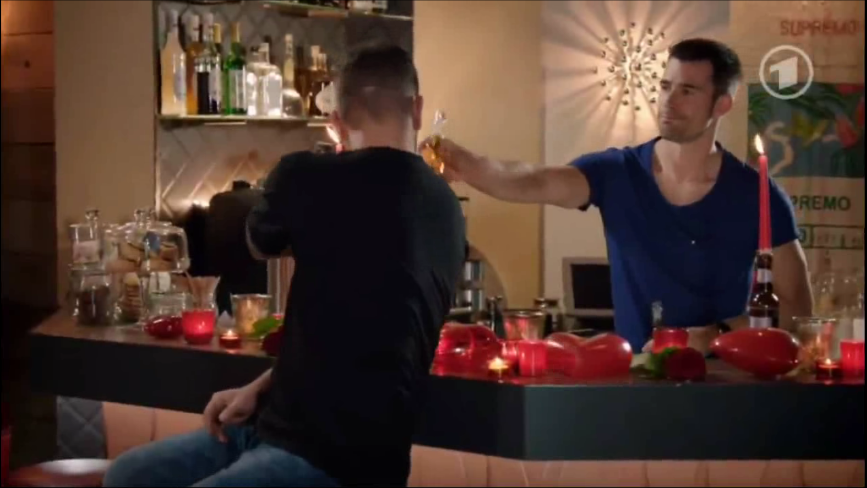 Neither of them know, so they decide to settle down with drinks and watch the show.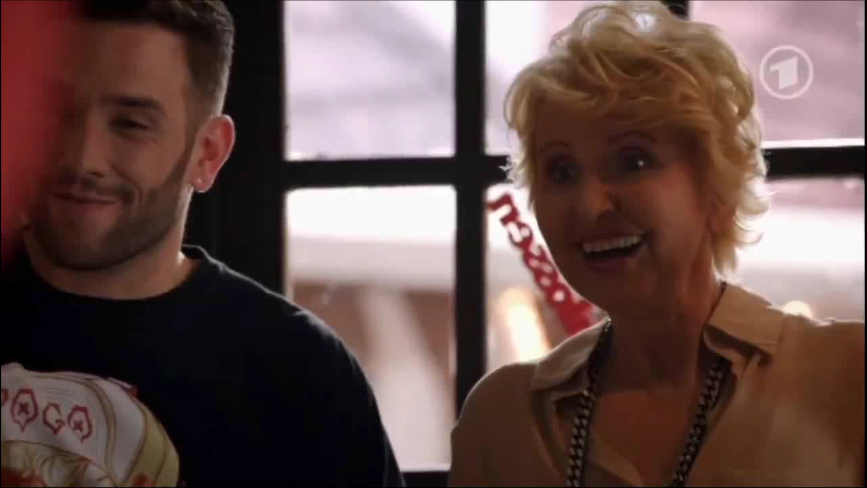 Then Charlie arrives as well... (Charlie/Sascha OTP, it's gonna happen).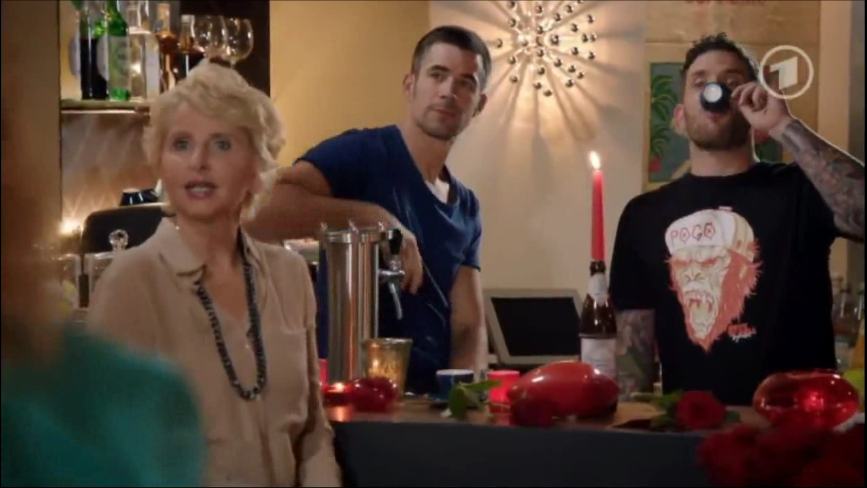 And they all quickly finish their drinks and take their places to ensure the best view of the imminent drama.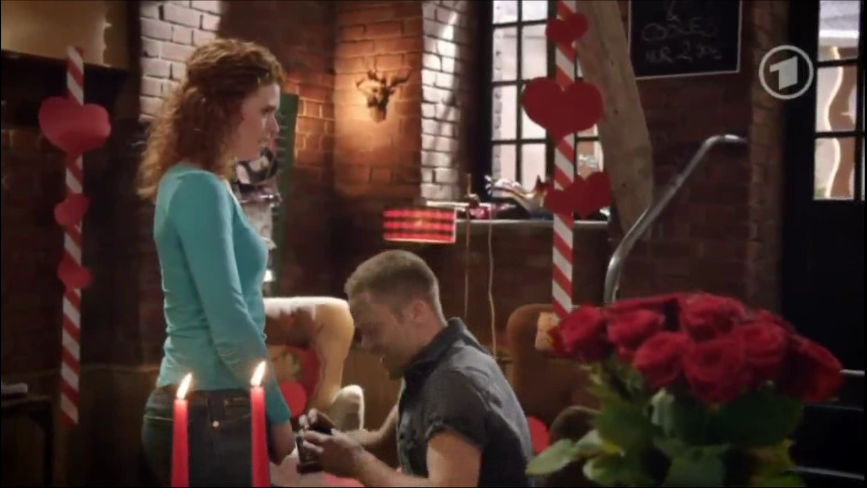 Andi gets down on his knees, and not in the fun way.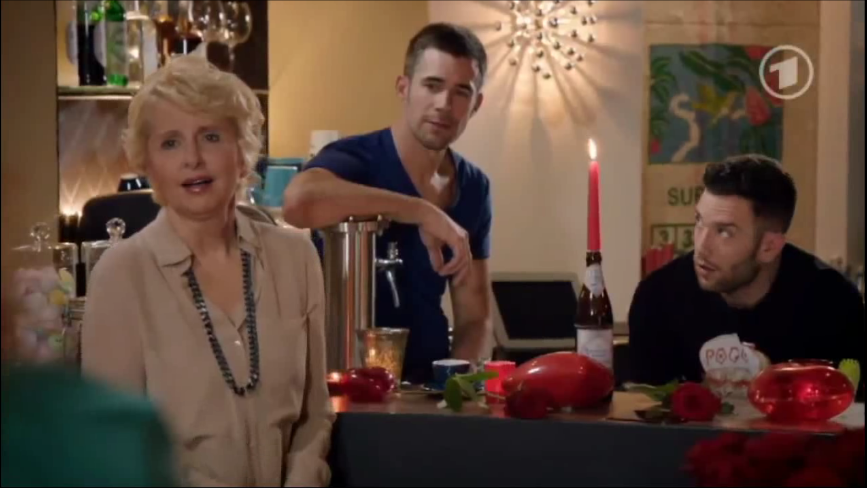 Charlie: "Not sure that's a good idea, Andi, maybe-...Well, you know best."
Olli: "Oh, this won't end well."
Sascha: "Would it be a bit much if I proposed to Olli?"
Andi: "Will you marry me?"
Bella: "I would literally rather gnaw off my own face."