Watch this episode with English subtitles here.
Today, Caro is nervous. She got a letter from the Paris fashion school, but she's worried she's failed and won't be accepted and will have to forever stay being an accountant for an elite fashion label who keep trying to lure her to be a designer and constantly offer her jobs to do designing, meaning she will never get to be a designer and do designing (the logic is strong with this one). Which is her biggest dream. (I had a slight flashback to the
"My second biggest dream"
-clip, that awkward moment when
Christian
looks comparatively romantic.)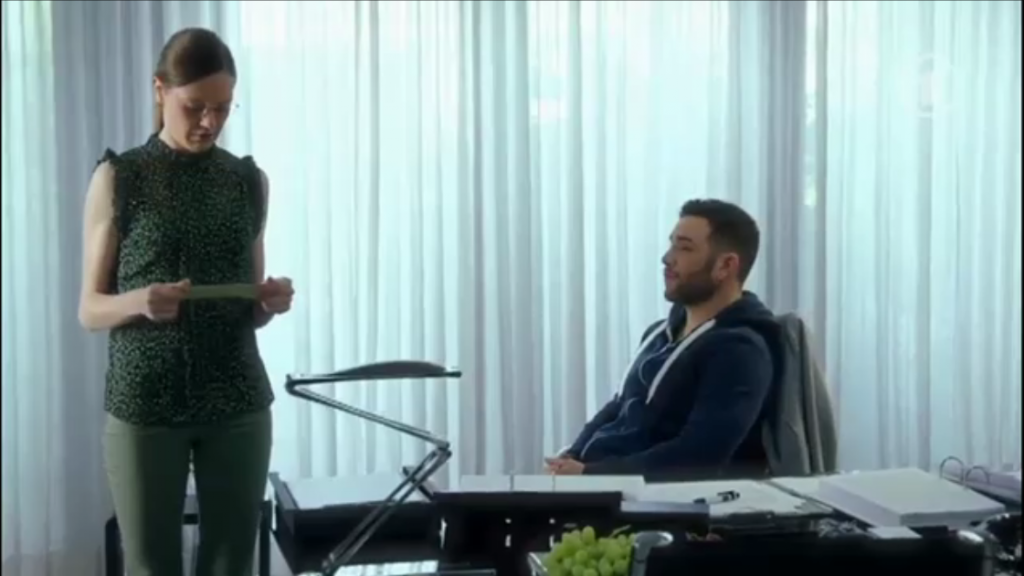 Sascha gets her to finally open the letter, and all her troubles were for nothing anyway, because she's through to the next round and hasn't been evicted to the Jury House. (...I have literally no idea what that last sentence means by the way - I recently started watching the US Big Brother because Zach and Frankie ("Zankie") have a slashtastic bromance, but it's so different from the UK version that I'm constantly confused. They're allowed to discuss nominations! There's no public vote to evict! They have an upstairs! Total mind-fuck.)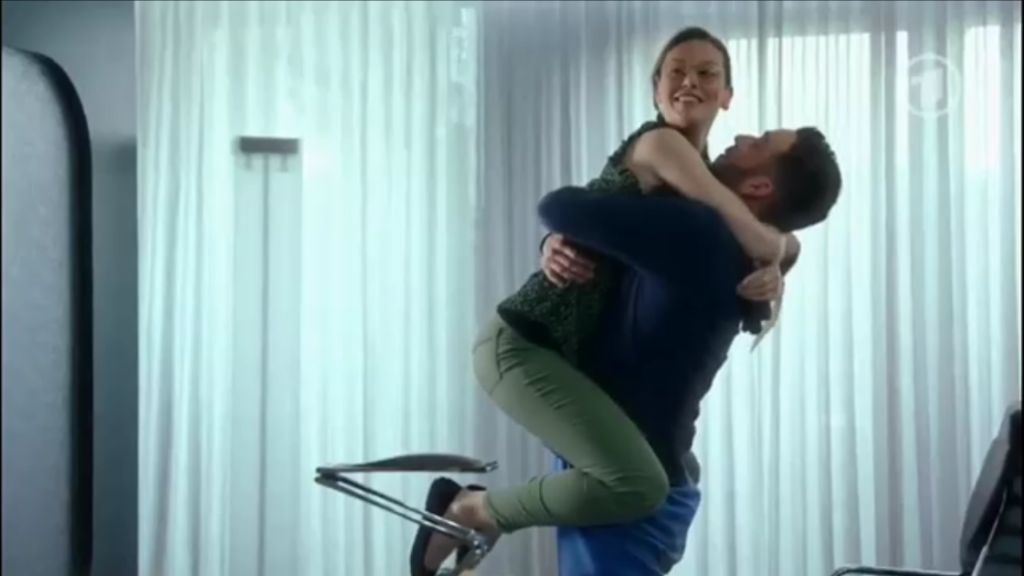 I am getting so bloody sick of the pounce-jump-cling pose, I can't even tell you. Does it really have to happen in every episode? Caro used to be restrained and now she leaps into a man's arms at a moment's notice, and that's meant to be progress, or what? Calm the fuck down, gal.
Hooray, good for her! She does have a new task to complete though, 'Underwear As Your Second Skin' it's called. But before she can worry about that, Thore drags her off to a meeting.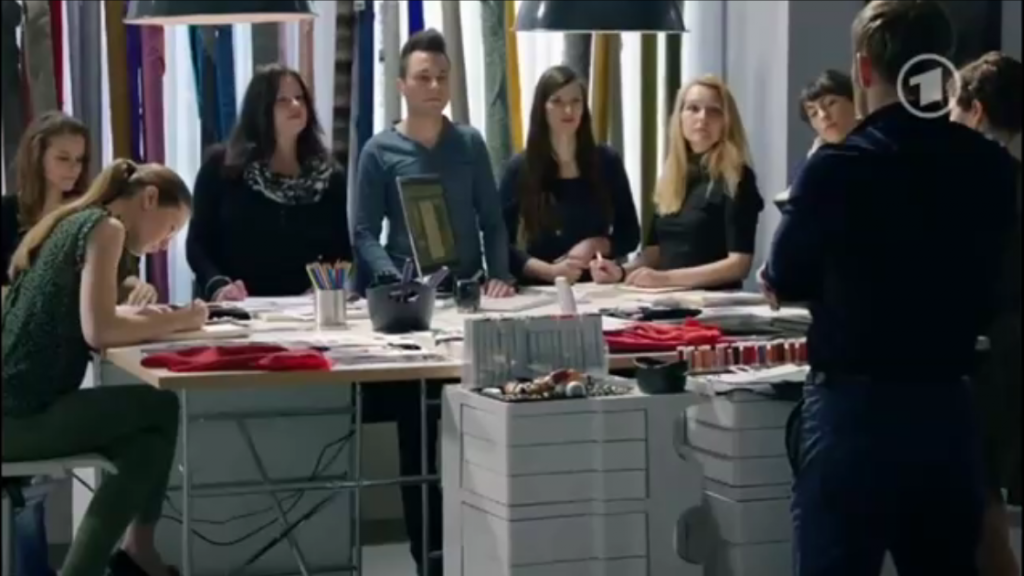 Someone somewhere seems to have overruled Thore's "young, female accountants surrounded by sweaty, naked janitors" design proposal, and so the new fashion collection is being marketed with international music stars wearing the clothes under the name 'LCL Goes Pop', which is possibly the only time in VL history where I have found something vaguely amusing that was actually meant to deliberately be a pun. Usually them trying to be funny and what I find funny don't synch up nearly so well.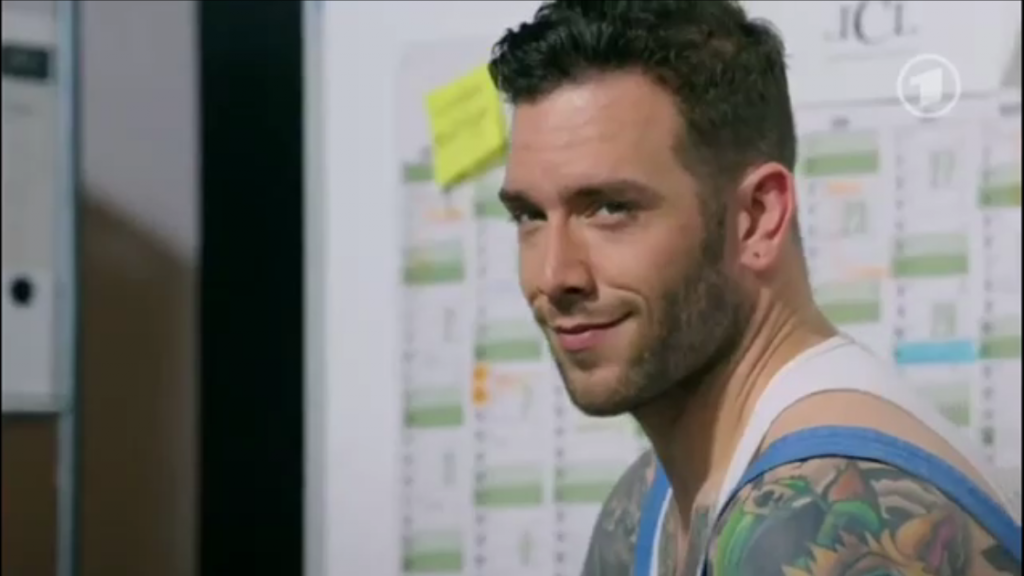 The meeting is going well, except Caro is distracted trying to design Underwear As Your Second Skin, and Thore is distracted by Sascha suddenly turning up. So much so that he can barely speak. Being distracted by Sascha is a bit of a running theme this ep, it happens to Caro as well during the meeting, then later when Giselle's trying to talk to her about wedding decorations and so on (she sorts out that conversation by assuring Giselle that she definitely won't be at the wedding alone, Sascha will be coming with her just like he does in bed). It's weird that people find him so irresistible, because Sascha's one of those guys who tries to wink even though they can't wink so it just looks like a very emphatic, odd blink: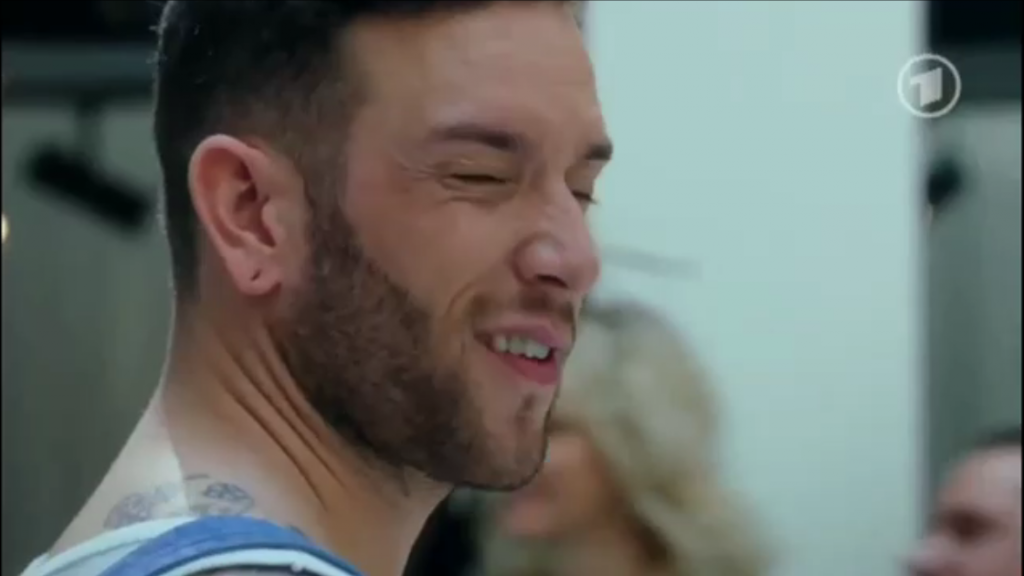 Anyway, part of the reason Caro is finding him so sexy is because actually she has the idea of using him for her design project. His tattoos are his second skin after all. So she wants to do a photoshoot with him after work using the company's camera and lighting equipment.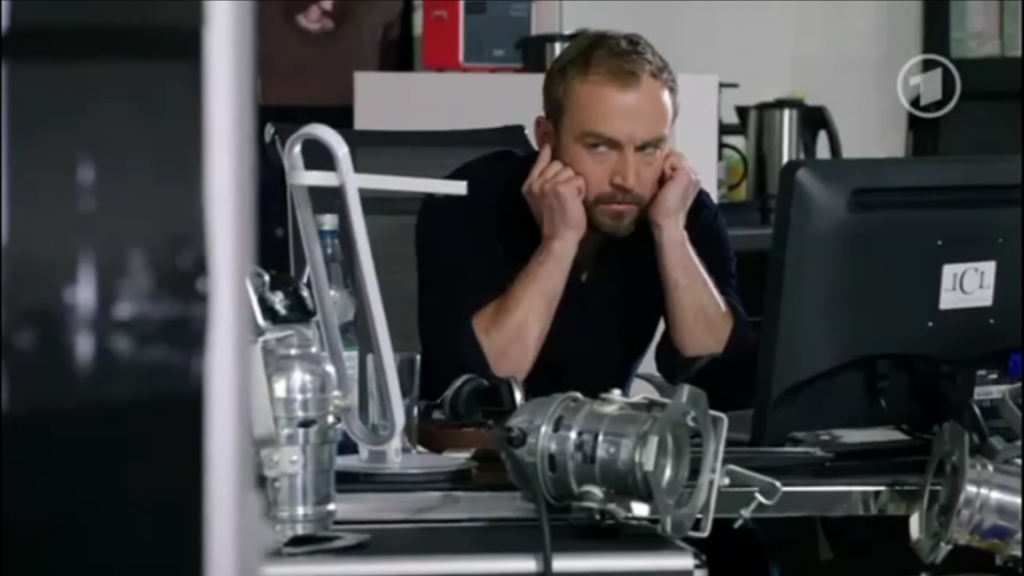 Meanwhile, Thore in the next room, having to listen to their incessant giggling. (Seriously, if someone was laughing that much at me undressing, I think I'd develop some kind of a complex. Sascha must have more self-confidence than Sepp Blatter.)
Sascha says he's okay with being photoed, but he wants payment in kind, Caro says she'll bake him a cake. OH MY ACTUAL GOD, SHOW. I GET IT ALREADY, SASCHA'S SO STRAIGHT THAT ALL SPIRIT-LEVELS IN A FIFTY MILE RADIUS BECOME REDUNDANT, BUT DO YOU HAVE TO RUB IT IN?! MAKING CAKES IS WHAT HE WANTED TO DO WITH OLLI. OLLI. I WILL ACCEPT HE DOESN'T FANCY OLLI, THAT HE DOESN'T WANT TO SLEEP WITH OLLI AGAIN, BUT COULD YOU NOT HAVE AT LEAST LET ME KEEP BAKING AS THE ONE SASCHA/OLLI-THING EVEN IF IT WAS AN ENTIRELY HYPOTHETICAL SCENARIO THAT NEVER HAPPENED ON SCREEN?! I DON'T ASK FOR MUCH, GOD DAMN IT.
*cough*
Yeah, so whatever. Here's some pictures of Sascha getting naked, because when Olli, Andi and Ricardo stripped for when Christian was meant to come back and then didn't, Sascha couldn't take part because he had a poorly hand. So this makes the tally even. (Don't actually know if these will last or if they'll fall foul of Photobucket's no-nudity rule. I know fronts aren't allowed, not sure about bums. Anyway, if they've been taken down, then drop a comment and I'll upload them somewhere else.)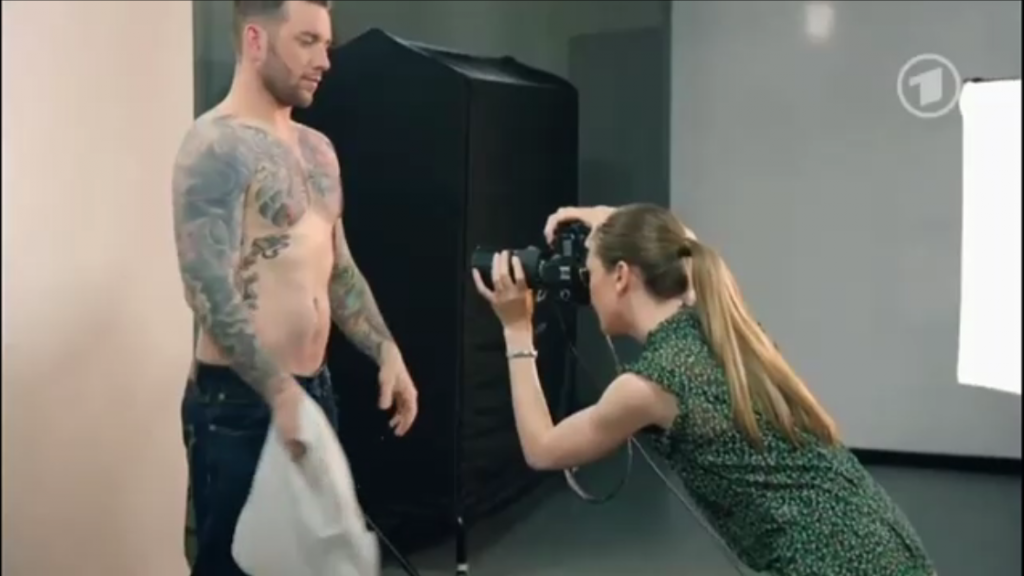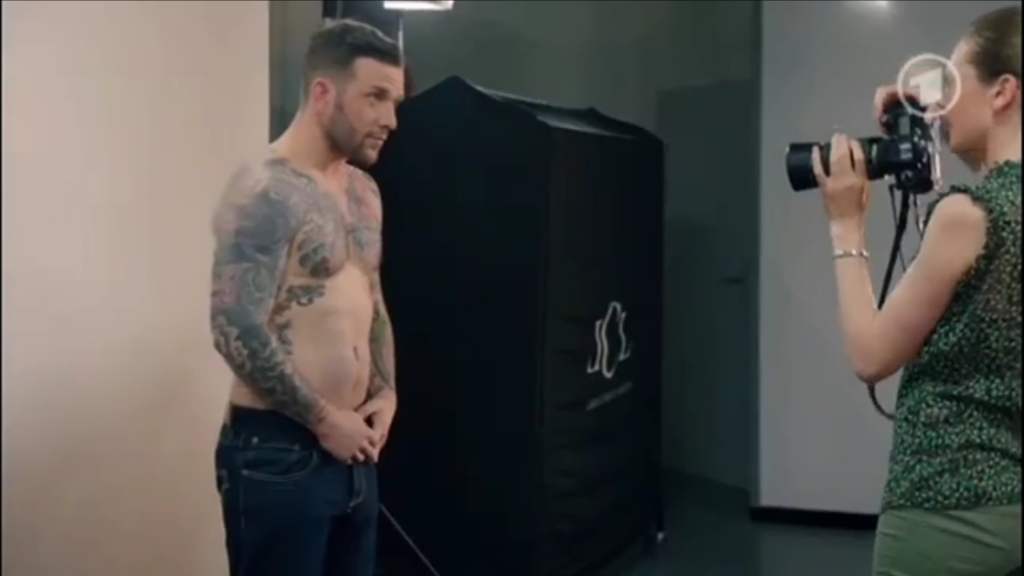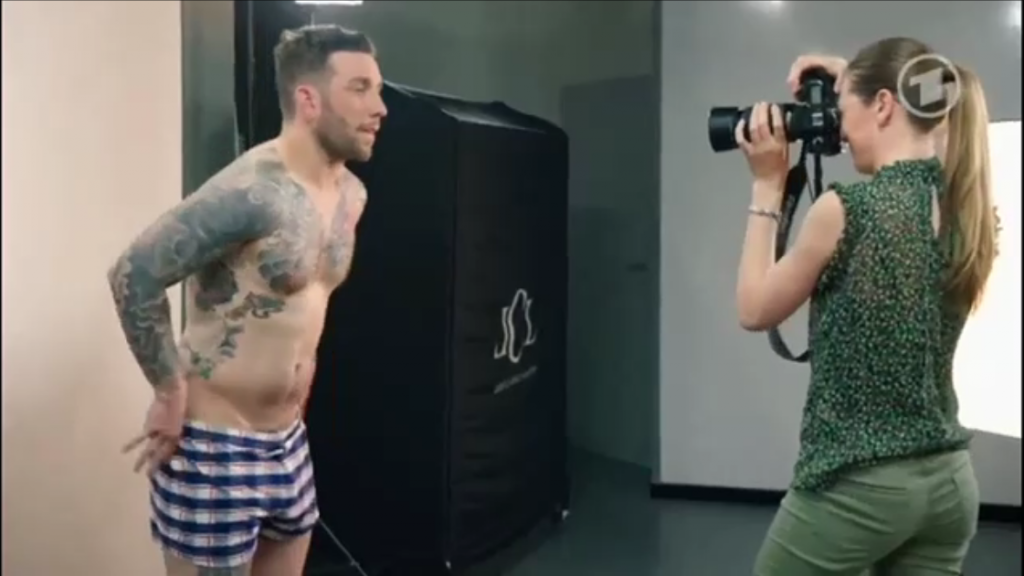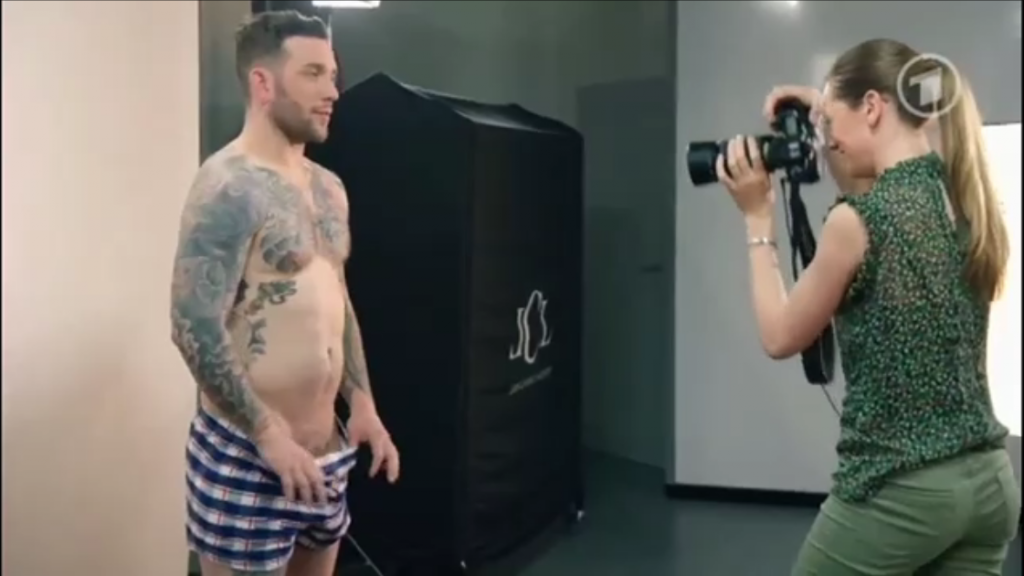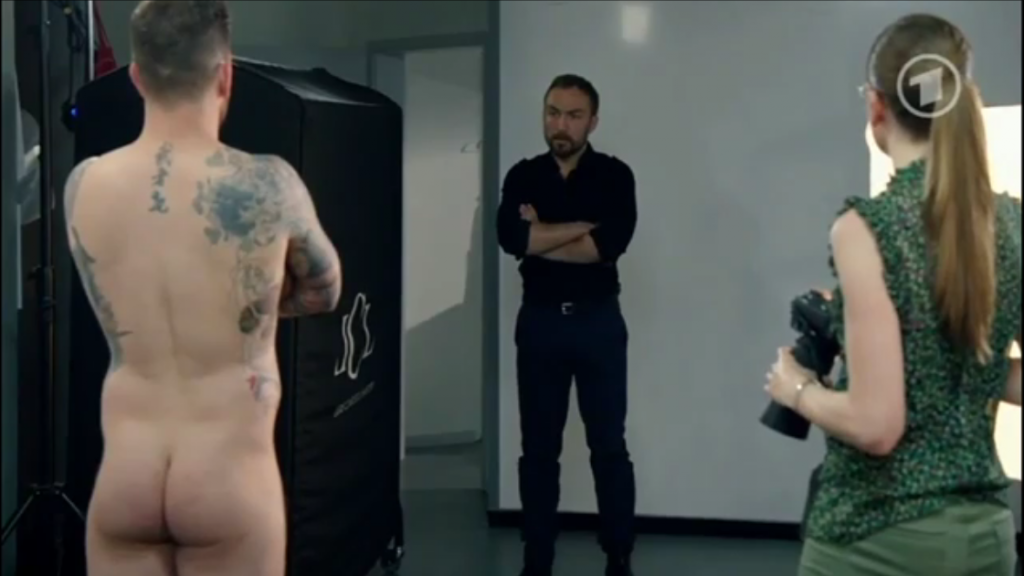 And then Thore walks in and is all like "omg, I can't believe you're defiling company property with his nakedness" and Caro's like "dude, is there anything in this building you haven't defiled" and Sascha's like "it's actually work because she's going to Paris" and Thore's like "...wat?" and Sascha's like "lol, you didn't even know" and Thore's like "you're both bitches" and Sascha's like "better a bitch than a cock with no balls" and Thore punches him but misses him and accidentally hits Caro.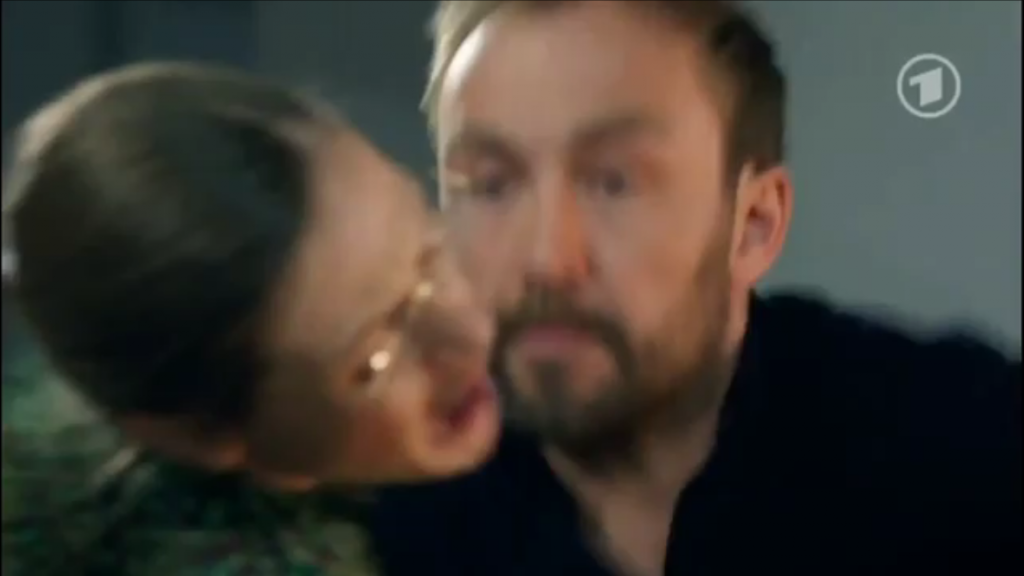 Good job, Show. You made Thore semi-likable for an episode and a half and then had him hit a woman? Isn't that your code for 'irredeemable'? Like why you had Hagen never go that far when he lost in temper in front of Dana and he merely grabbed her arm a bit, got a bit more feisty with ersatz-woman Olli, but only properly violent with a proper man like Ricardo? Or is there a new code and thumping woman is fine if it's by accident? If I was going to line up all the VL characters in the order I would like to punch them in the face, then Caro would not be top of the list. But nor would she be bottom. She has middling-punchability, imo. But the dread of all the sympathy she'll probably get in coming episodes mean this is not a development I approve of.