In a shocking turn of events, the World Cup has started. Meaning firstly that sometimes Verbotene Liebe isn't on to make way for matches, and secondly I find myself spending 6-ish hours a day watching football (and tennis - Queens, Eastbourne, and now Wimbledon were on too) so my recapping has become neglected this last fortnight. But there have only been 4 episodes on in that time, and Olli hasn't been up to much, so I've not felt too guilty. That said (and I'll phrase this in as spoiler-free a way as I can muster) there's something coming up this week that's definitely worthy of attention. So let's get back on this crazy train.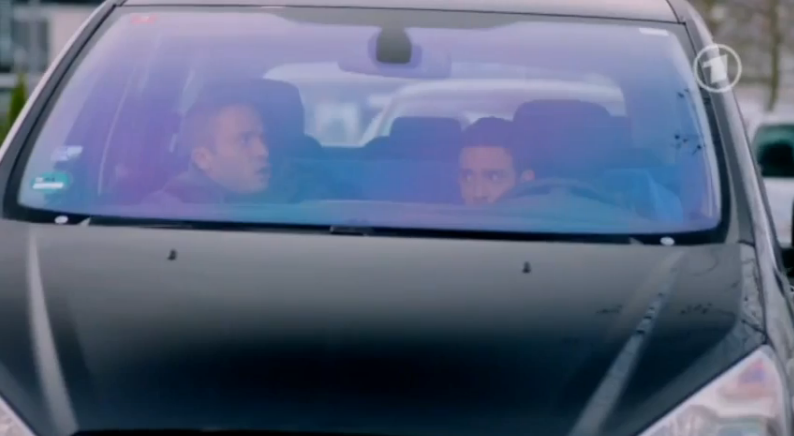 When we left off, Andi and Sascha were hiding from undercover policemen in a car. You will be pleased to hear that at some point in the last 12 days they have had the sense to drive away. This is a good idea because it means they don't get caught by the police, but on the other hand also leaves them lumbered with a lot of stolen phones and nowhere to put them. They discuss how to tackle this problem very loudly in the very not private hallway outside their flat, just outside the front door of a policeman. Least savvy crims ever.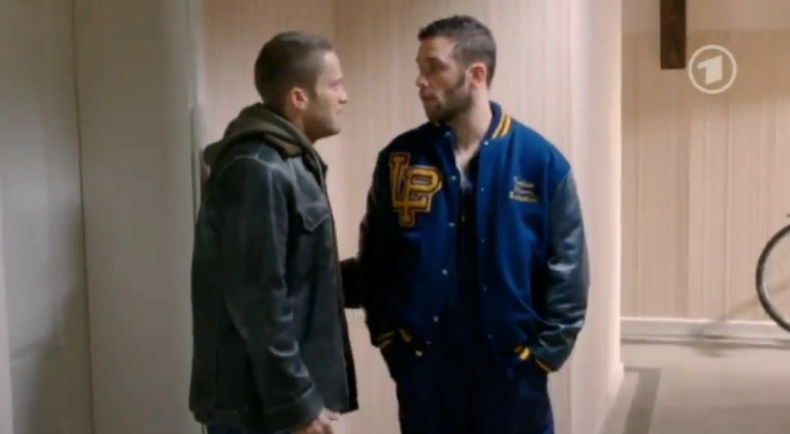 Anyway, Andi is back to being all "wahhhh, it's all your fault, Sascha!" apparently forgetting Sascha wanted to just tell the police what had happened and not get involved with the new deal at all. It's alright if you forgot that, it was 12 days ago for us, but for Andi it was only last episode so this is just more Revisionist History By Andi™ to try and make himself not look bad. Sascha has a plan though, they just need to meet up with Mütze. The only problem with it, is Andi smashes up their one line of contact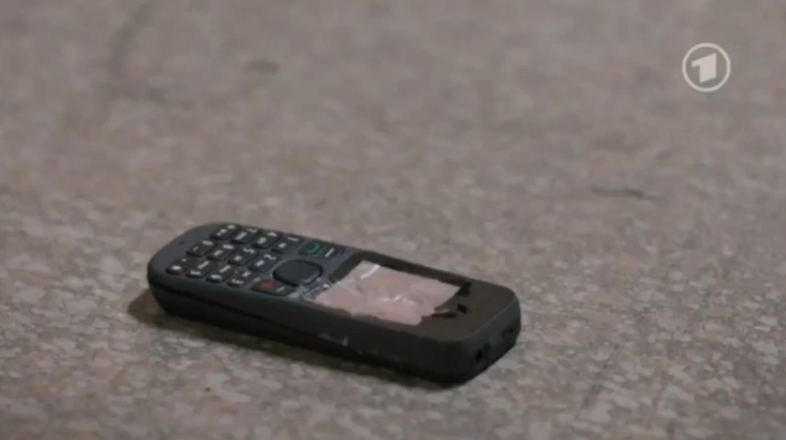 (I assume that phone is a different model than the stolen phones.)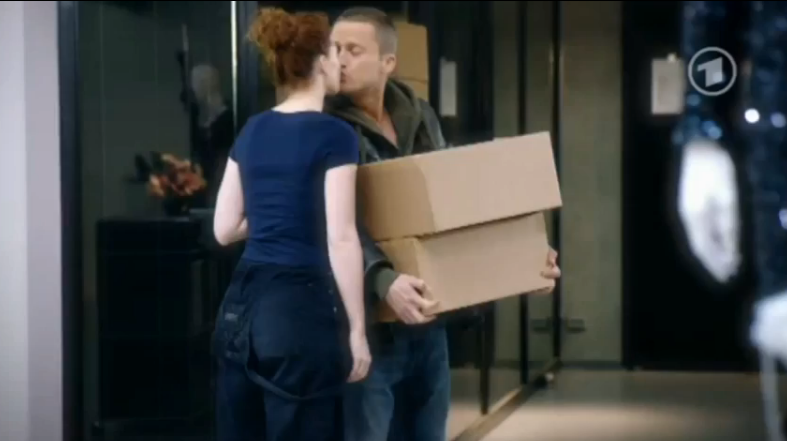 They have the clever idea to hide the phones in LCL, which gets complicated when Andi can't focus for even 20 seconds and is distracted by Bella.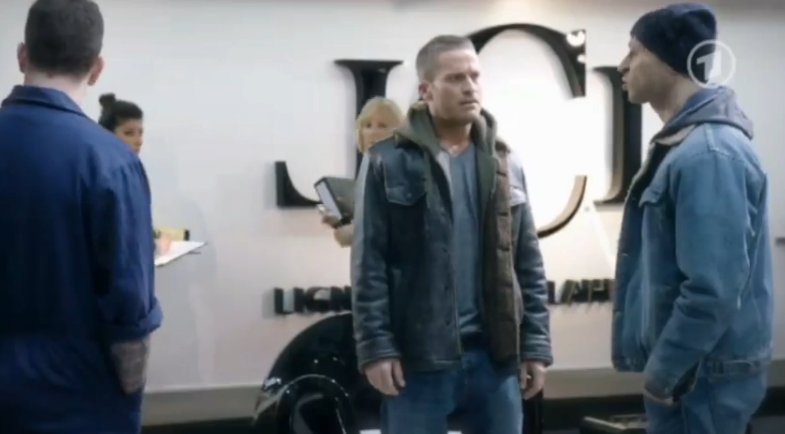 And complicated further when he decides to bring Mütze round to see them. This leads to some back and forth, were the undercover police there because Mütze sent them or were there none there at all? Who trusts who? Where are the phones? Will Mütze give them some money? That last one is a clever trick by Sascha to make sure they get the money for Emilio's Mum to have treatment or whatever (...remember that storyline? it's why they started getting into the dodgy deals in the first place, and also why the boxing stuff happened, and why they took over the burrito stand, and almost every other monstrously tedious non-plot that has happened in the last few months - I'm starting to wish Emilio's Mum would just kick the bucket already to be perfectly honest).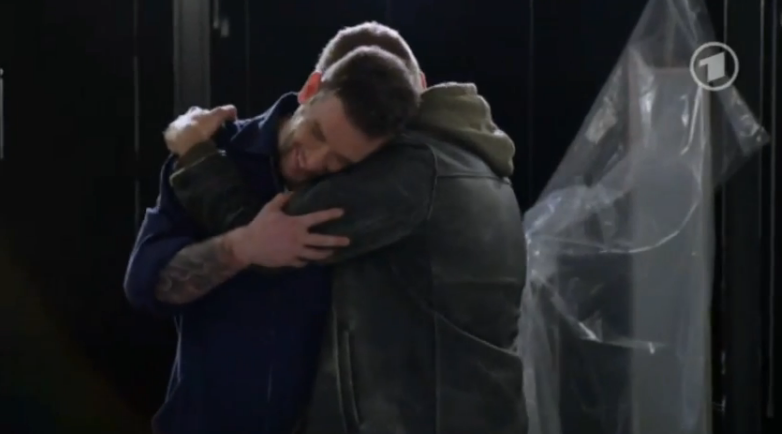 But it all works out and they cuddle.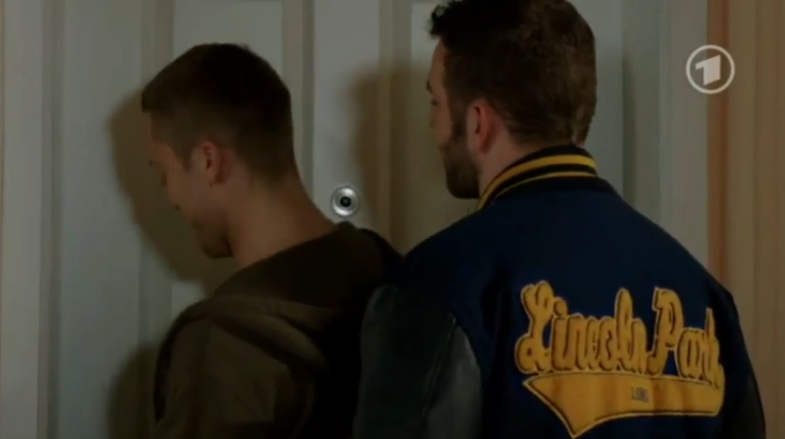 To further celebrate, they have another incriminating conversation outside their flat right by the front door of Policeman Frank. But, I mean, it all went fine last time, so this time couldn't possibly go any differentl-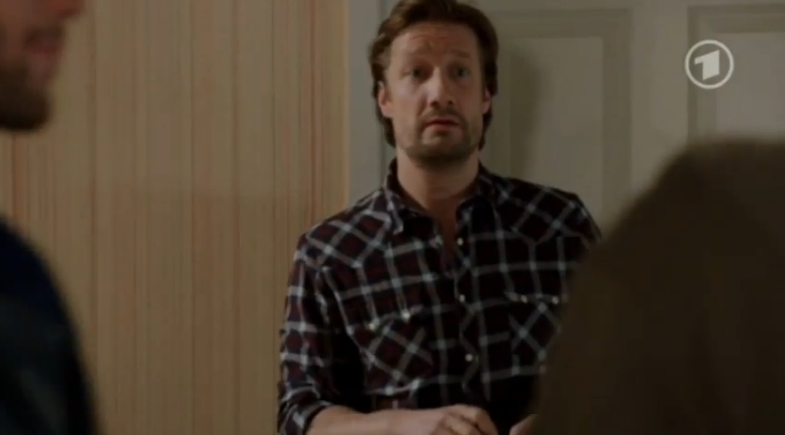 Oh. Hi, Frank!
They fob him off with some bollocks about how they were actually talking about burritos, and Frank let's them go home to their beer. Presumably because listening to Andi lying makes him, like me, lose the will to live, rather than him actually believing them because if he bought all that then he is the worst detective ever to detect.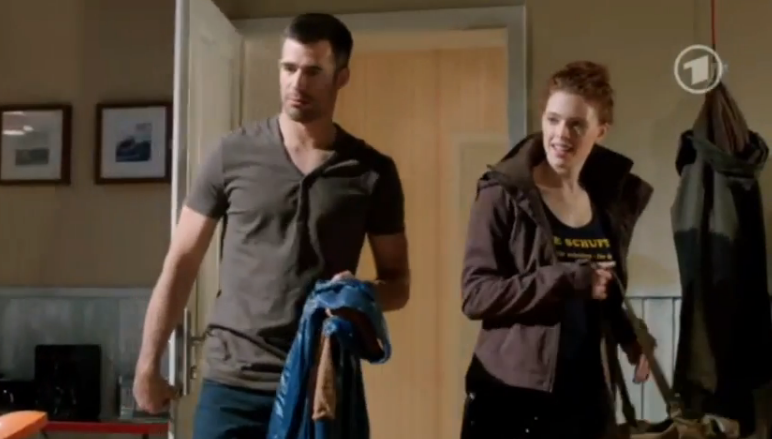 Olli's here! Olli's here! Olli's here! I've missed you.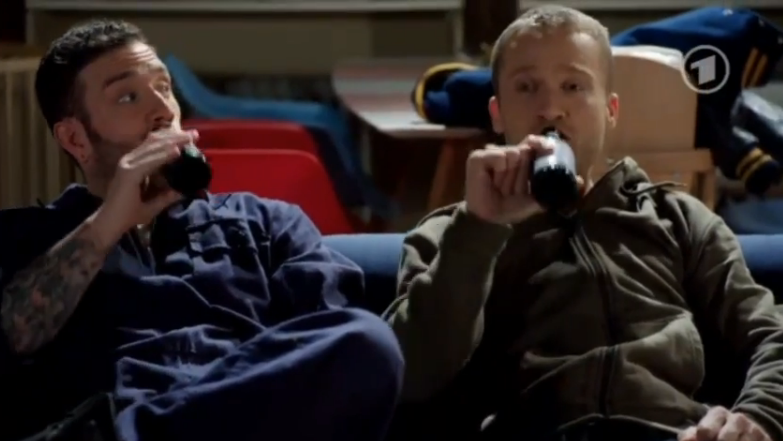 I see your eyeline, Sascha.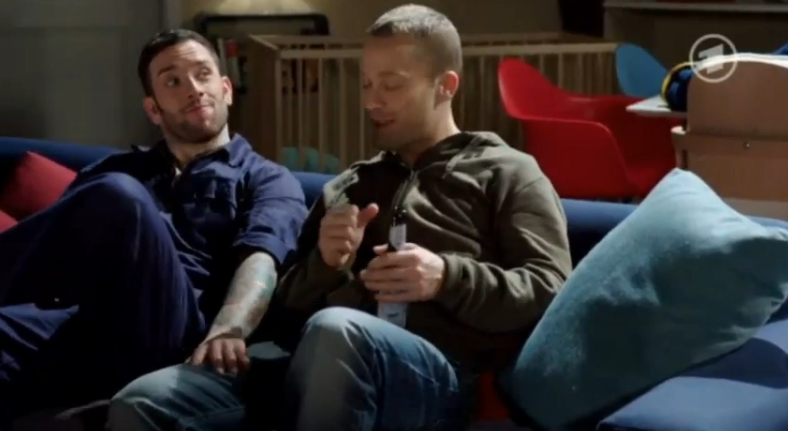 And while I appreciate your efforts to make Olli jealous, I suspect that particular route might cause more trouble than it's worth. Just saying.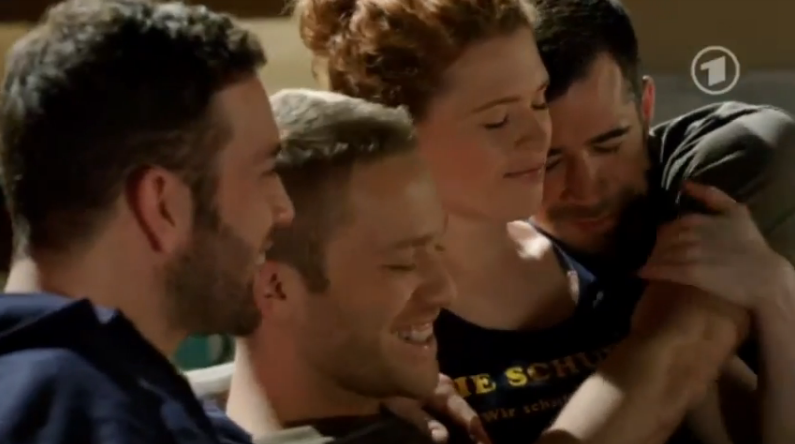 Let's finish with a group hug! (The sentiment of which is only slightly dampened by the fact that half of the participants don't realise they're celebrating the sale of stolen goods...)