This evening, Olli has got himself a lovely bottle of..."Mumumbula"(sp?) It is apparently the Congolese national drink
and I always thought that was Um Bongo[/un-PC]
, and he tells Sascha about the fateful night in Schneider's when Christian forgot to get the injections for their trip to Africa so they had to stay and drink in Germany. (Incidentally
at least I hope it's incidentally, and I haven't just made a giant 'Africa be Africa'-type leap
, does Sascha know about Lily yet?)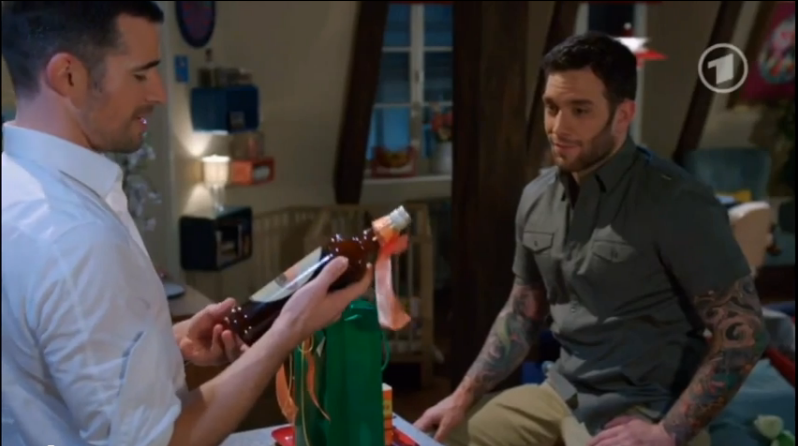 After an attempt by Sascha to steal the drink, in either a noble effort to prevent Olli being reminded of Christian or just an opportunistic grab for some booze
you never know with these Eastern Europeans[/un-PC]
, they head on down for the opening of the brand new shiny old original No Limits.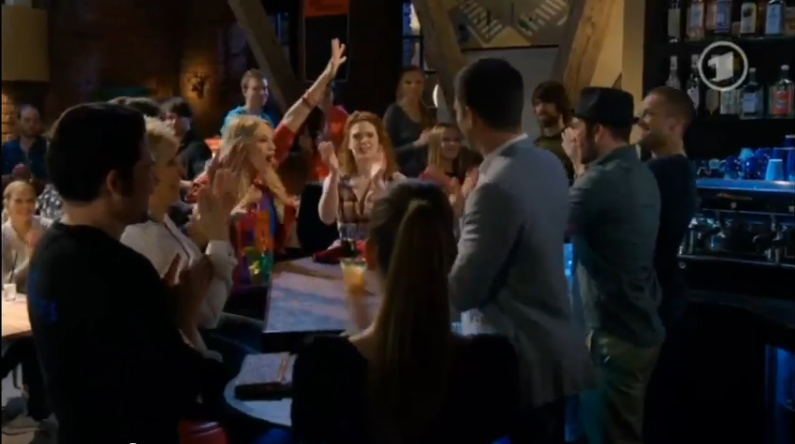 All Olli's friends are there! Well, the ones who are related to him (Charlie, Frank, Bella), the ones who work at the bar too (Andi, Sascha), one of his flatmates (Jessica), and...lots of extras. Jessica has brung a letter with her which she hopes to trade for a man, and it will be left ominously on the bar for later.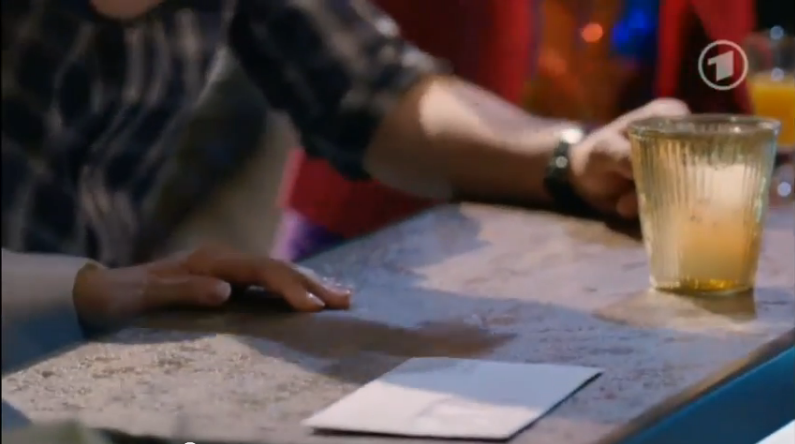 Meanwhile we get more info about "Mumumbula"(sp?) - it's a special drink for special occasions. Well, that clears that up, thank you Olli.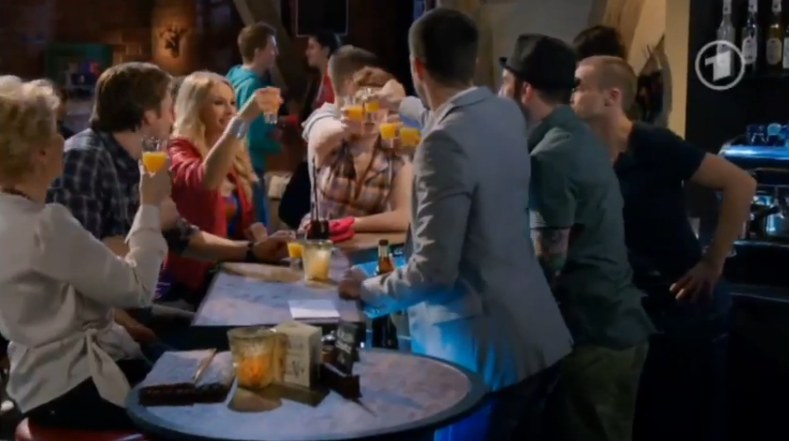 It is also orange.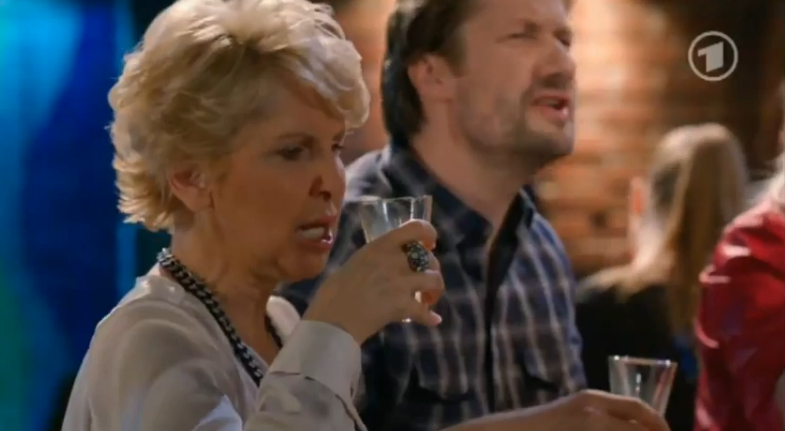 And apparently not quite to Charlie's taste.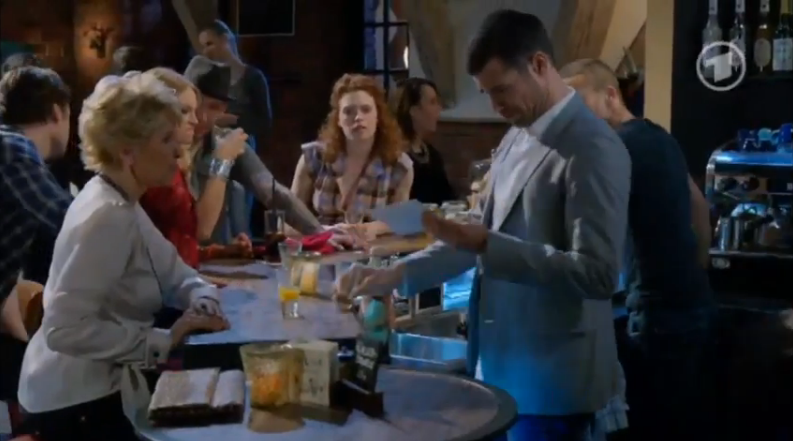 Anyway, Bella's all "You probably shouldn't just leave your post on the bar, it could be important" and Andi's all "Ooh! What's inside!? What's inside?!" and I'm all "Oh my God, a letter that gets randomly given to you in the middle of a party is never good news, just wait until later before opening it, have you never even watched a soap?!"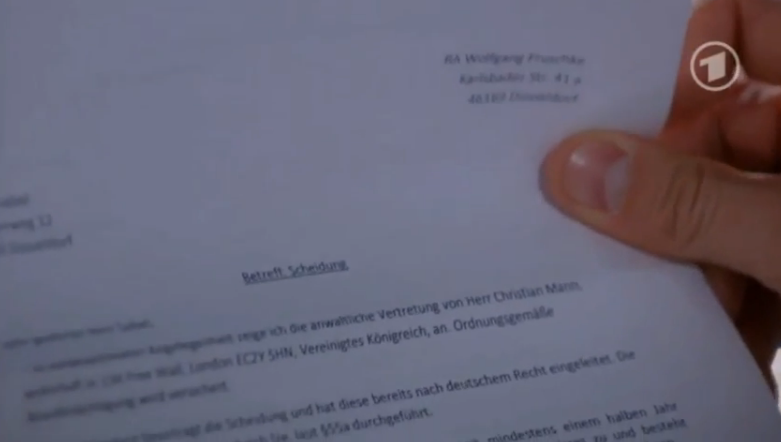 The letter is from Christian's lawyer, putting the divorce in motion. (That address would mean Christian is living sort of between the Barbican Centre and St Paul's Cathedral, by the way. A nice part of London, but I'm not sure where you'd find horses near there... Whatever.) This letter means Olli goes missing - Sascha is very worried, Bella is a little bit worried, Andi is not at all worried, and Jessica wants more to drink. Sascha is therefore the one who goes to look for Olli.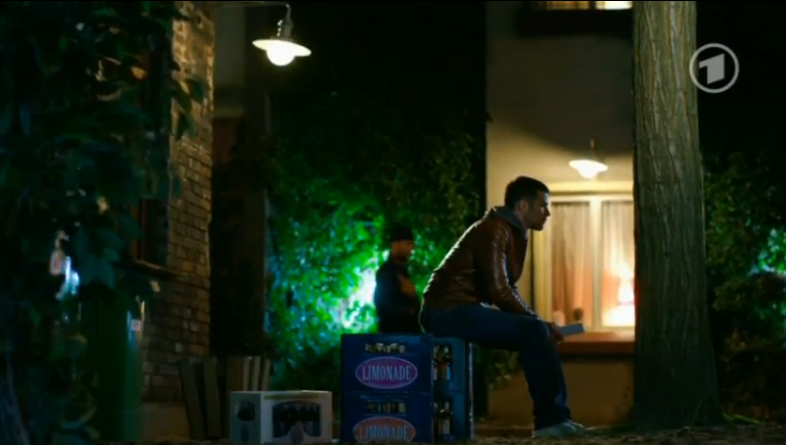 Olli is uncharacteristically not angsting on an angsty walk in the rain, but angsting in an angsty sit-down in the dark. It works.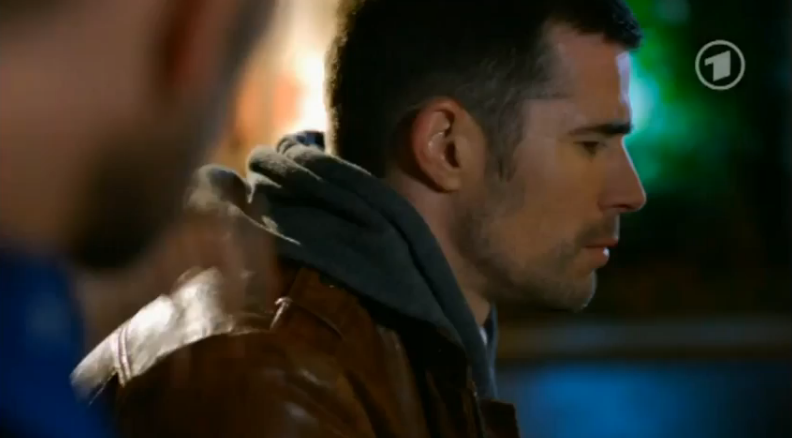 Especially because Sascha brought drink.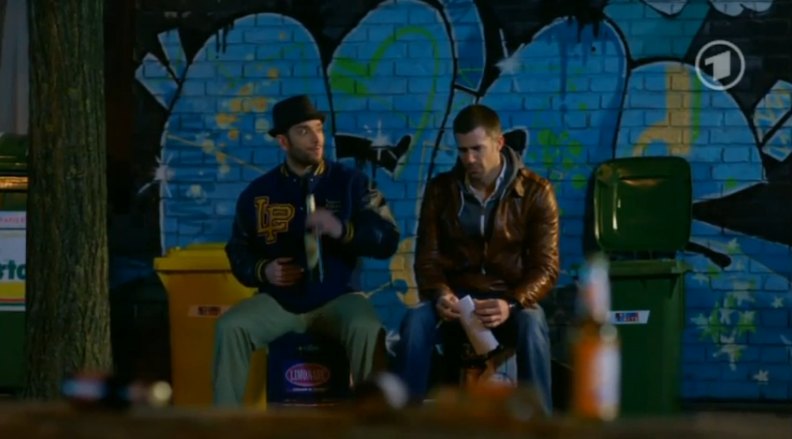 Some things are said, Olli is sad again, he doesn't know how he can bear any of this
we viewers feel the same babe, but we struggle on through somehow
, Sascha throws ice at him and tells him to sign the divorce papers. And they drink.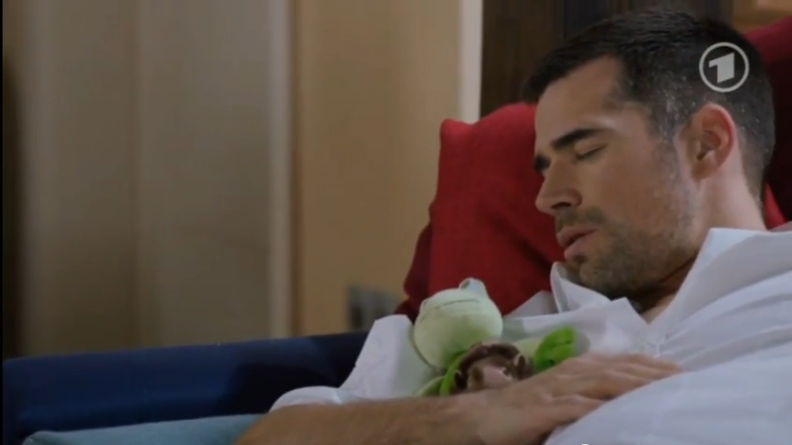 The next morning, Olli is sleeping.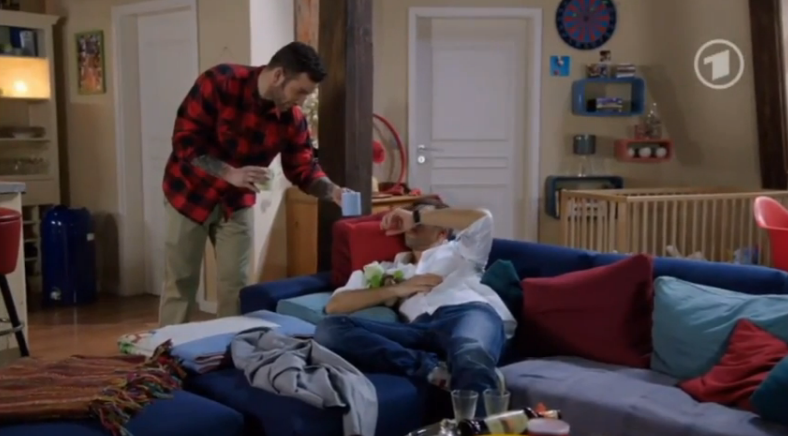 Sascha tries to rouse him with coffee and words of comfort.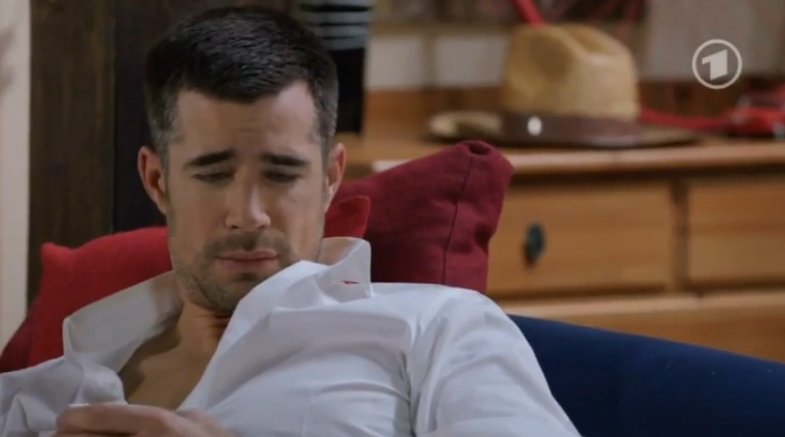 Not sure it's working, Sascha. Try some sexy dancing, that'll really get him going.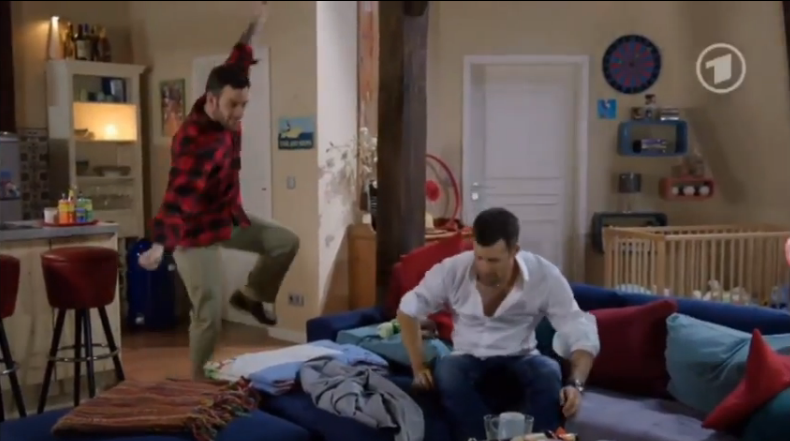 ...I did not mean like that.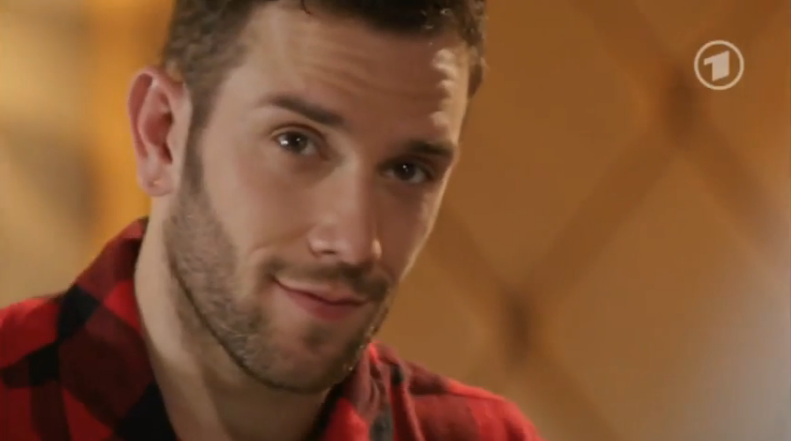 Okay, maybe your plan wasn't so bad after all, I defer to your superior judgement. But Olli's basically completely in love with you now, so, you know, don't mess it up please.