Olli is missing Christian. So much so, that he is now forced to make moves on his own sister. *smells hair*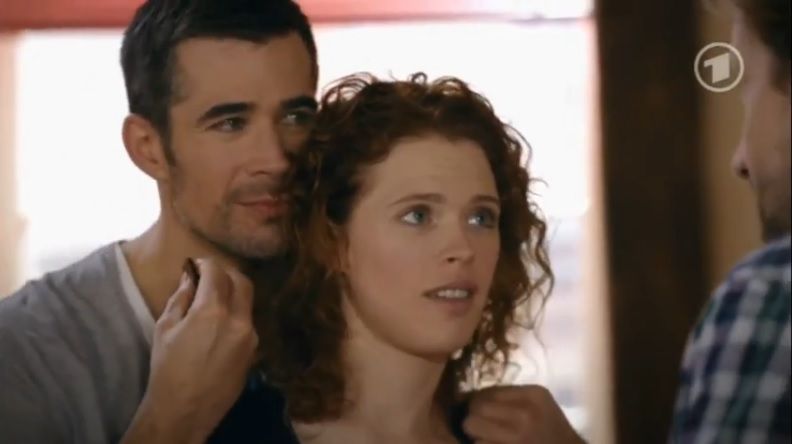 No, I jest. Olli's clutching her because she's going away for a bit. To...Norway...for....a reason...you know, a lot has been happening, Thore accidentally getting Caro high, Marlene and Rebecca breaking up, Sascha taking up boxing
because he knows Olli fancies boxers
for a scheme with Andi. The details of it are mostly unimportant. But Olli is missing Christian, so he invites him to come back to Düsseldorf for a visit, and wants to organise a surprise party.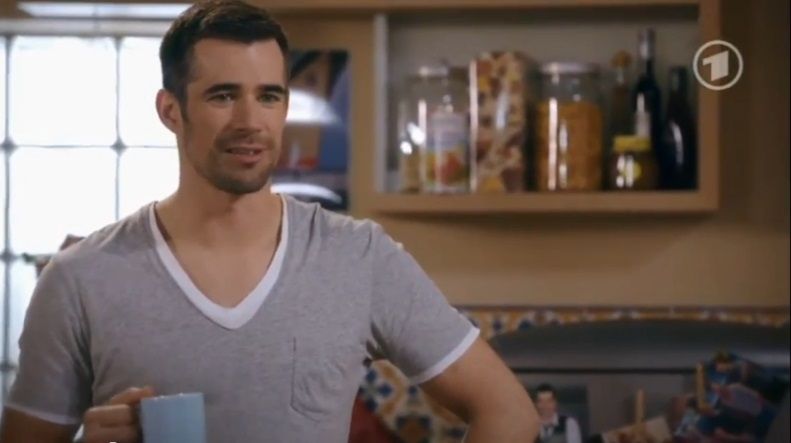 Ricardo and Andi have the day off and can help organise it, so Jessica suggests they strip again
because the producers wasted 6 weeks teaching them that choreography so basically every party in the show will have to be a stripping party now to make that cost-efficient
because "Christian will definitely enjoy it" - we all know how Christian loves to see naked men in the vicinity of Olli, never gets wildly jealous, and doesn't only fancy women.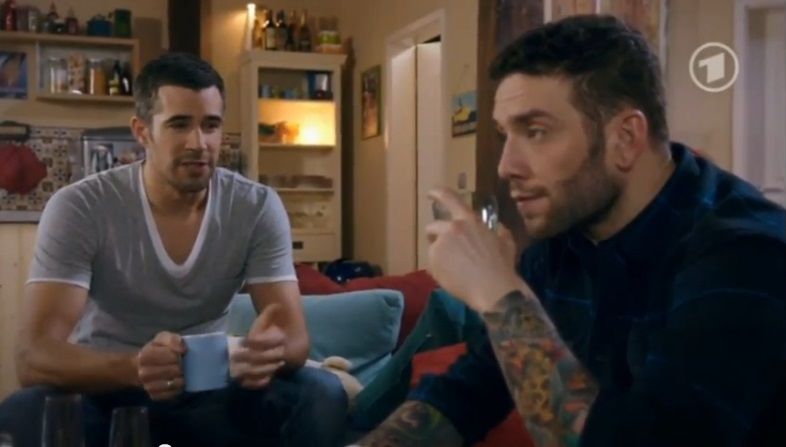 Only Sascha is reluctant to take part, he says he's tired out from all his boxing. As we know, "can't be supportive because he's too busy boxing" is basically Olli's type, but Olli fears his reluctance is because of a certain kusje or two and not the boxing thing.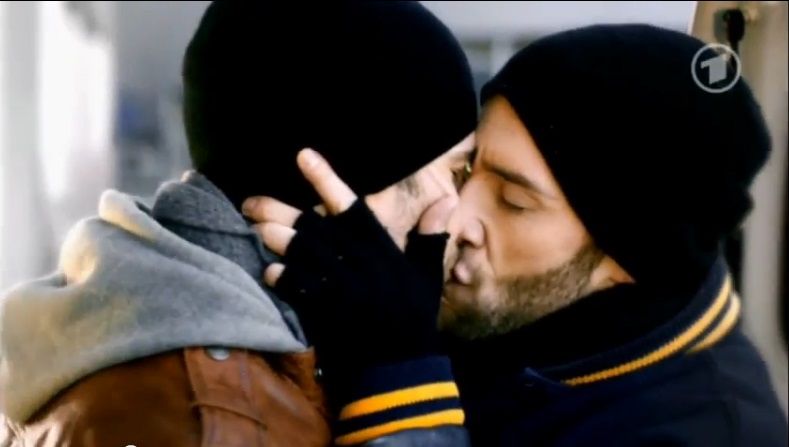 Olli reassures Sascha that he thinks he's sexy, and asks Sascha if everything will be okay between them when Christian comes (Olli's words not mine, I promise).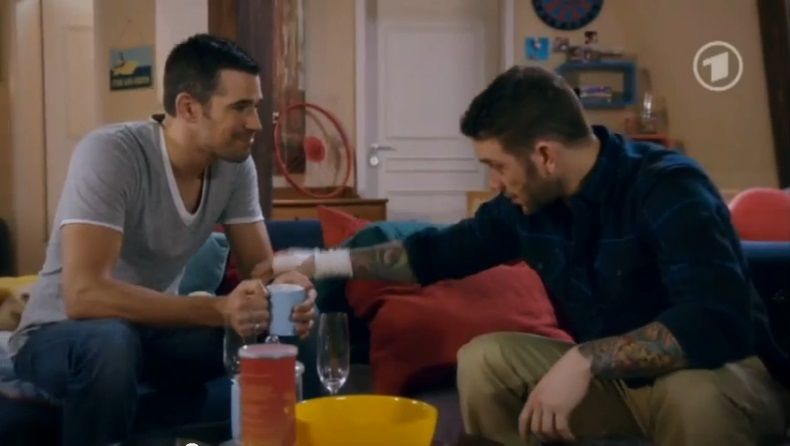 Sascha reassures Olli that they don't even need to talk about it, to stop worrying, and he'd happily strip with him if he hadn't hurt his wrist playing with Andi (...my words this time). They have a vague tussle over who gets the last word, Sascha lets Olli win.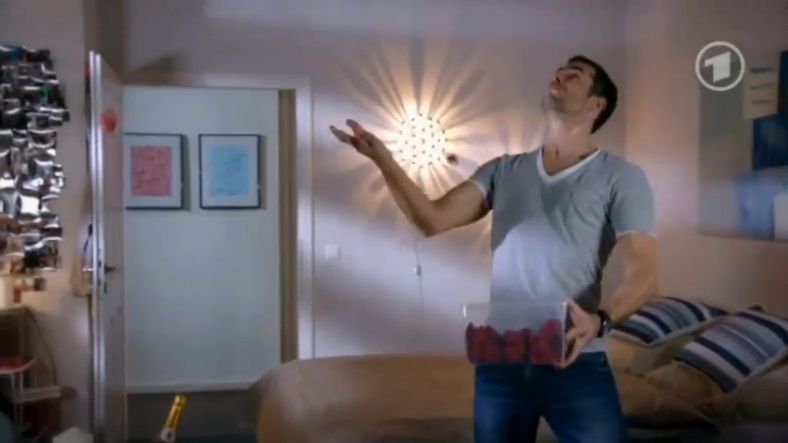 Olli goes to prepare himself for Christian's visit in the bedroom. Rose petals, champagne, candles,
negligee,
the full shebang. Memories...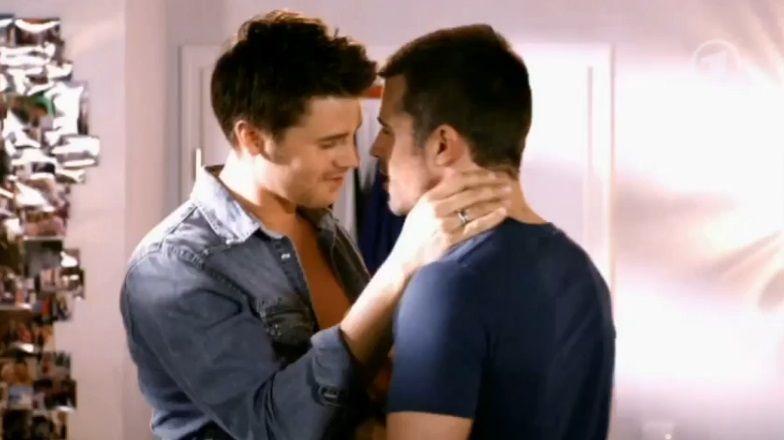 But Jessica, Queen of intuition, says that he's only making so much effort because he feels guilty about kissing Sascha. Olli says he's just happy that Christian's coming. Jessica thinks he's over doing it with both the stripshow she suggested and all the kitschy flower stuff, apparently forgetting that she herself suggested the stripshow. But she's right, you can't be slutty and romantic at the same time, it sends mixed signals.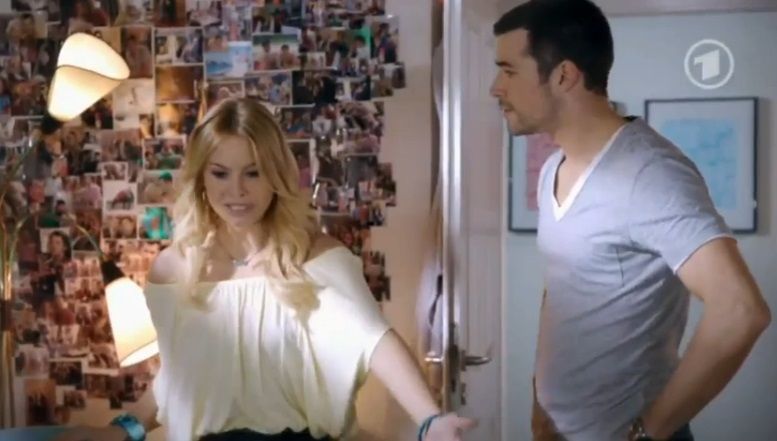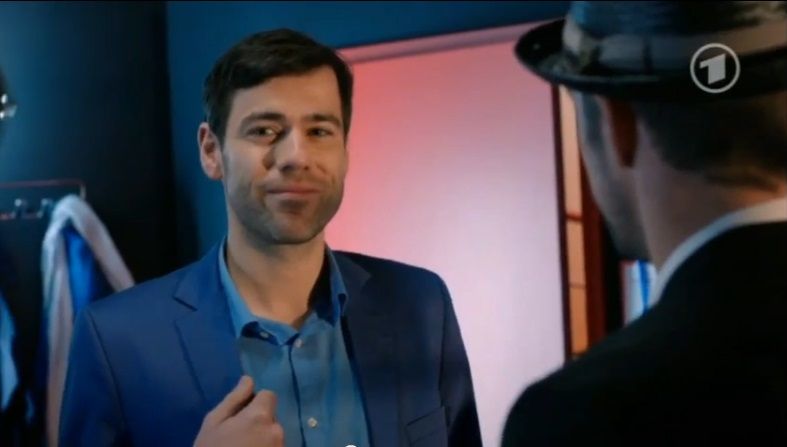 Later, this chappy accidentally interrupts Olli, Andi and Ricardo practising for their stripping which they still haven't mastered despite having done it in EVERY EPISODE SINCE FEBRUARY (give or take). He is so taken by Olli that even Ricardo and Andi notice. This is a perfectly natural physiological response to seeing Olli, and frankly the only piece of realism in the whole show. Ahh, Olli - his husband is coming to visit, his bar is full of guests, and a hot(...ish, eh) guy just hit on him, everything's going well for Olli.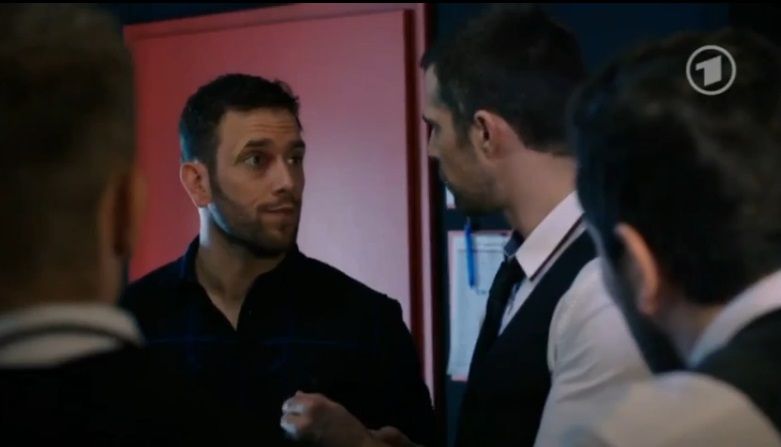 Then Sascha brings Olli his phone because it keeps ringing and it's Christian, so Sascha thought it might be important. To be honest, Sascha should have answered it himself - "Hello, Olli's phone, Sascha speaking" "Who? It's Christian, can I speak with Olli?" "He's practising getting undressed at the moment, can I take a message?" "...I suppose. Could you tell him I can't make it this evening, a colleague is ill." "You're not coming to see him for the first time since forever because a colleague is ill, what sort of shit husband are you?" "I... Who are you again?" "Ugh, great. Now Olli will be all sad, and I'll have to kiss him better again." "WHAT?! *gets on next plane*".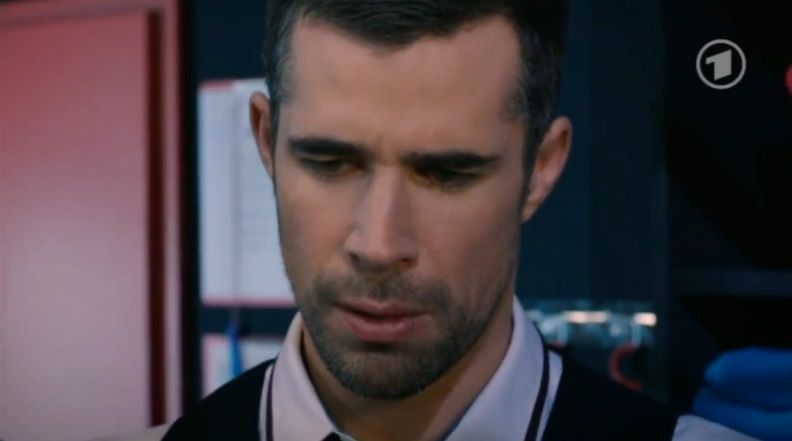 Instead, Olli has to read that Christian isn't coming in a text :(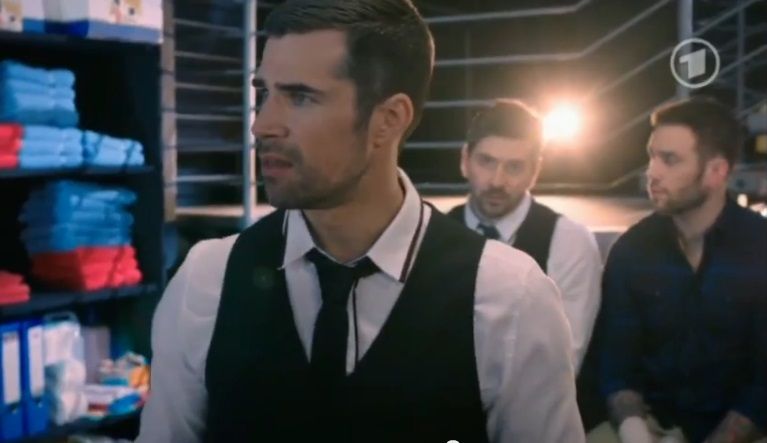 They chat briefly on the phone, and Olli tells the others Christian can't come because he has a duty to cover for a sick colleague. Andi says he also has duties as a husband
Sascha says he'll cover for Christian's marital duties
and Ricardo says he's sorry. They assume the strip show will be cancelled, but Olli says his clothes are coming off this evening whether Christian is there or not, so it'll be less embarrassing for everyone if the show goes on.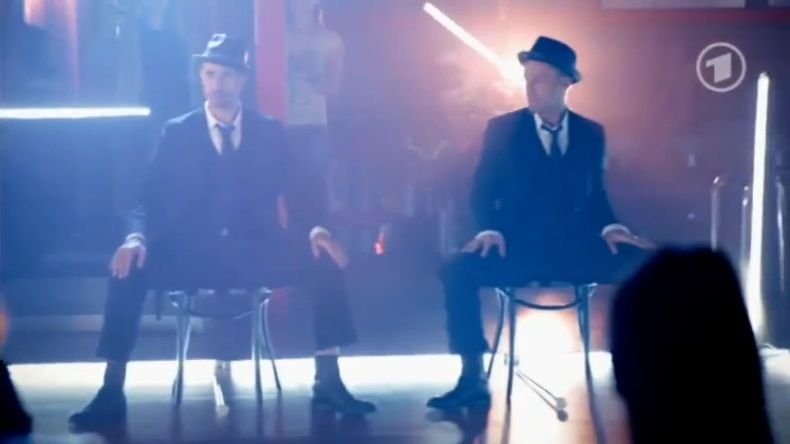 Sascha and Mr Lounge-Jacket watch with varying degrees of enthusiasm/concern as it all unfolds.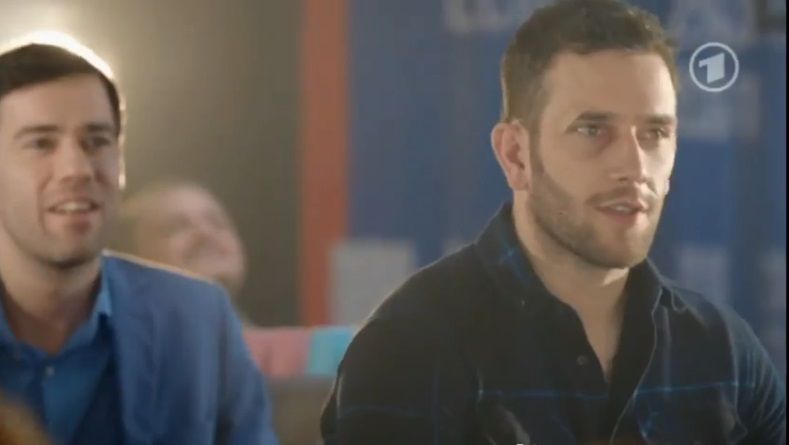 Then Mystery Man goes on a reconnaissance mission and gets info about Olli out of Dana and Bella who have not been taught about stranger-danger.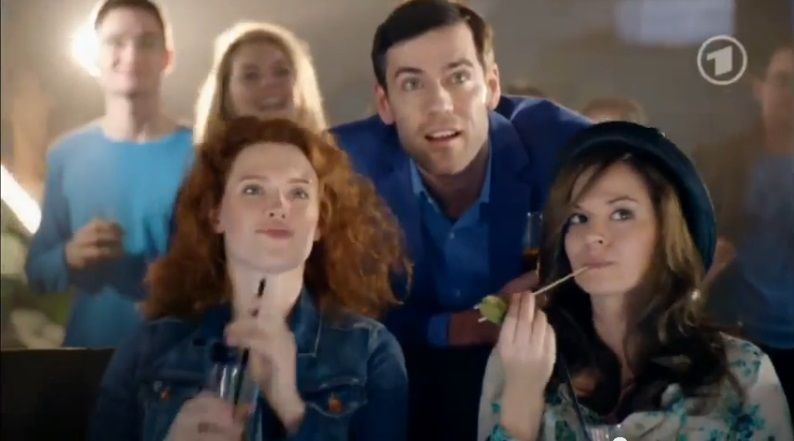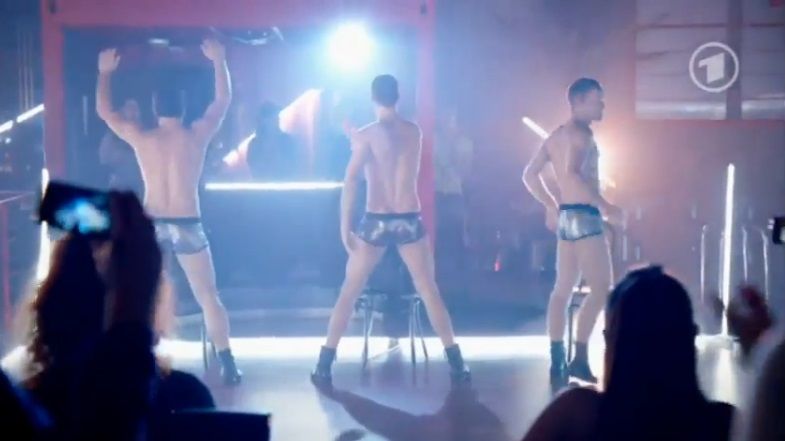 With the show over (and Andi demonstrating they maybe should have practised the clothes-on bit too by completely failing to get his dressing gown on), Andi, Bella, Ricardo, Dana, etc are all off to more exciting climes. Ricardo leaves with a hug and tells Olli that Christian doesn't know what he's missing.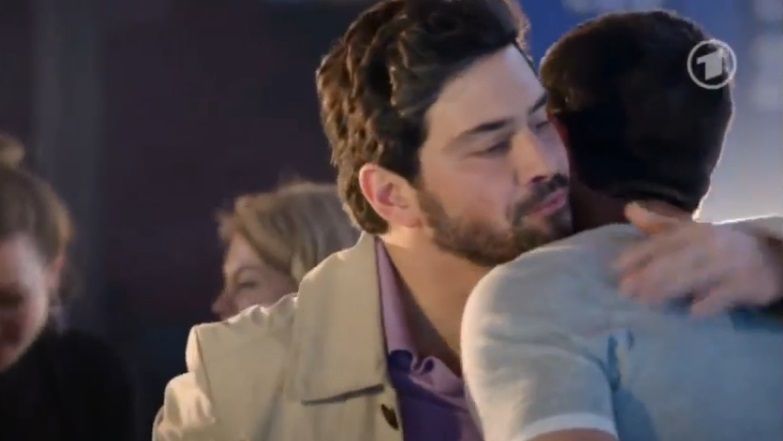 Olli/Ricardo OTP
And Sascha shows of his complete lack of sensitivity by hitting on a girl when Olli is right there. I mean, even if Sascha is so dense that he doesn't even suspect Olli has feelings for him, it's a bit heartless to chase skirt when your friend's husband has stood them up for the billionth time. IMO.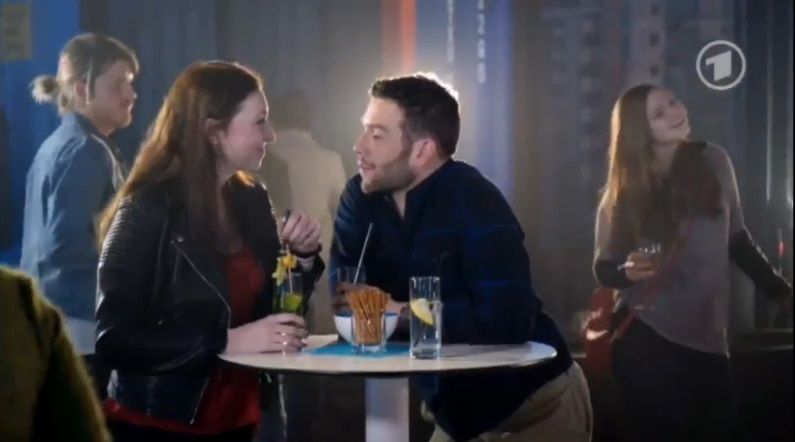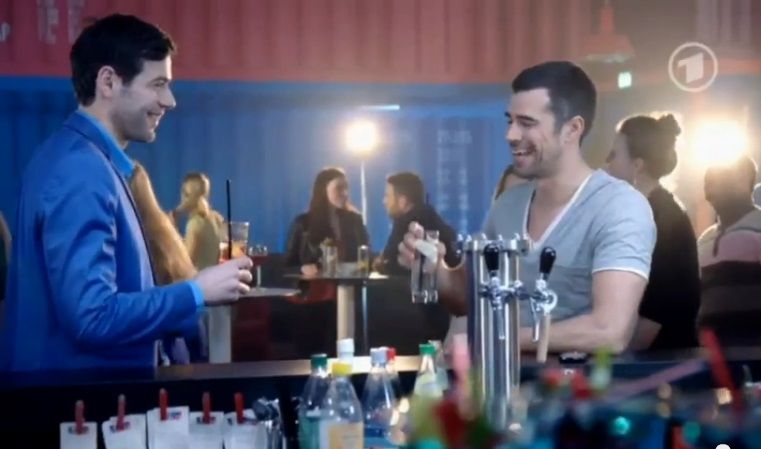 On hand to comfort Olli in his time of needing comfort, is the oddly-jacketted, not-good-looking-in-profile mystery man, or as we should now refer to him, "Finn". Finn buys Olli a drink. Olli thanks him. Finn says it is him who should be thanking Olli for the sexy stripping. Olli says it was just a show. Finn says he loves shows. Olli says he's married. Finn says he does not care.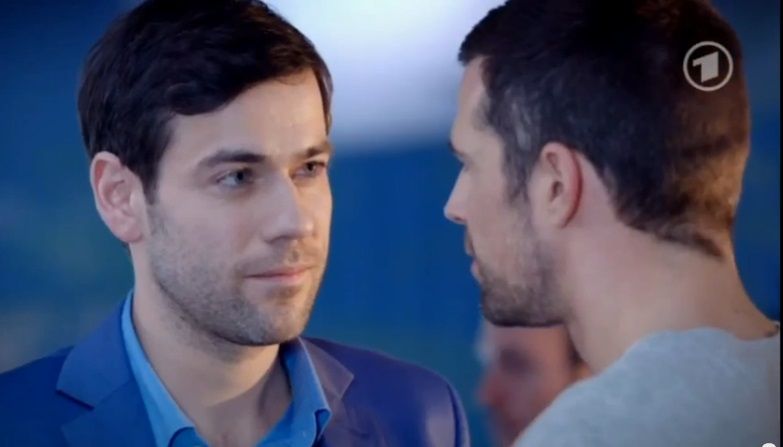 Duff duff...
In conclusion: Christian is even more of a dick when he's not on screen, and I am about 80% converted to shipping Sascha/Olli.