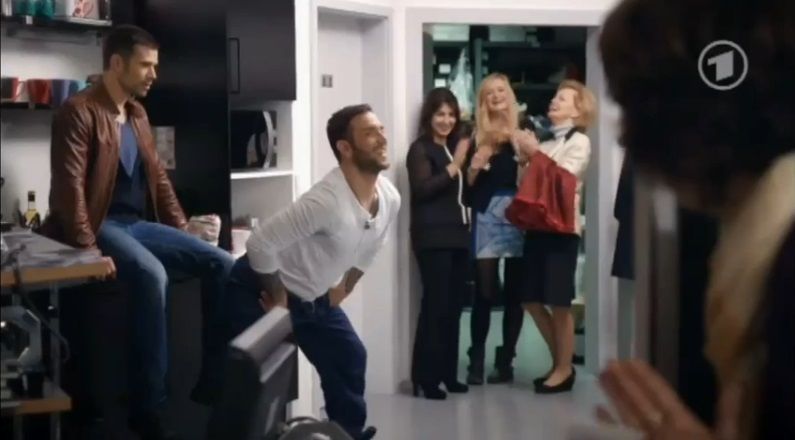 I don't know whether Olli did something very wrong or very right in a previous life, but either way he seems to be an almost constant audience to embarrassing strip-teases in this one.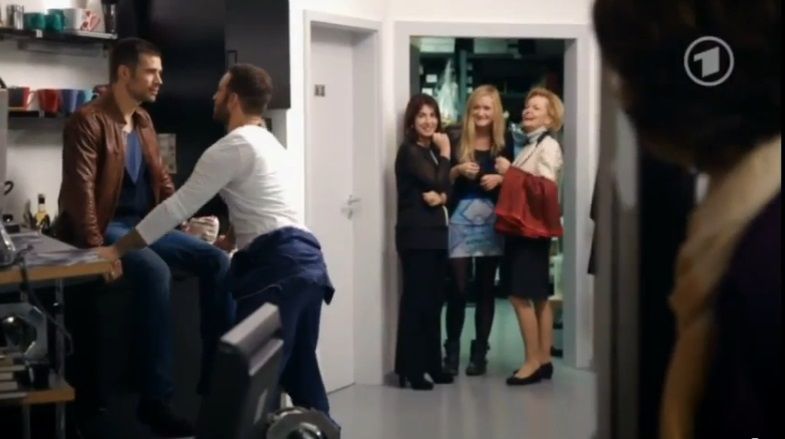 For those of you not keeping up with the show, that's Sascha. He's a bit of a rough diamond and Olli fancies him, but feels guilty about fancying him because Christian. Because plot, Sascha has arranged for the two of them (plus Andi and Emilio) to temporarily become a strip-troop. This is Sascha trying to convince Olli of his stripping skillz, and why it'd be a perfect job for them.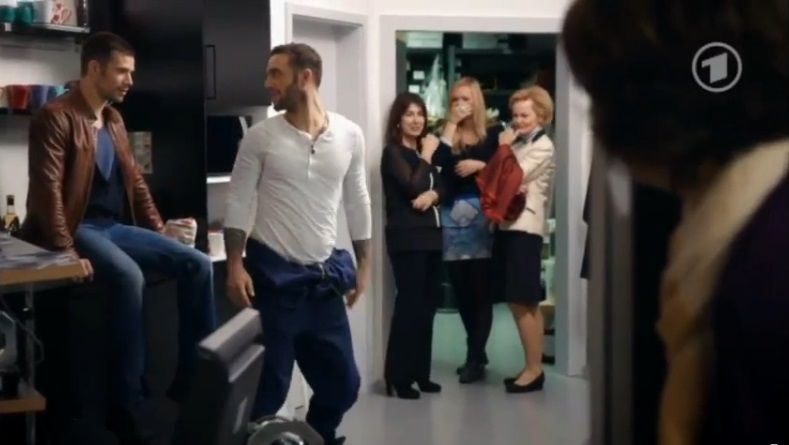 You will notice he has failed to remove any of his clothes, so definitely not a profi. Not sure he's understood the concept at all.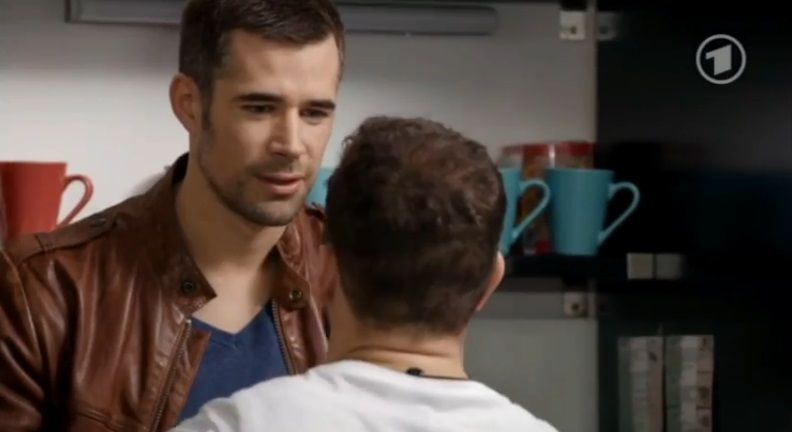 Olli has a moment of realisation. "Oh shit,
this
is my type?! It couldn't be blonds, or firemen, or men who who like to serenade me with violin music. No, it had to be aspiring amateur strippers. Thanks a bloody lot, writers."
In conclusion: VL spins madly on.